Kacey Musgraves and Ruston Kelly recently announced they are getting divorced. The two may be done romantically, but they will remain friends. Plus, it's obvious they support each other's careers. Kacey proved this with Ruston's latest song release.
Kacey offers support for Ruston's song
People shared details about what Kacey had to say about Ruston's new song. Kacey retweeted the song and said, "This song, y'all." The song is called "Pressure." It will be featured on Ruston's upcoming album Shape & Destroy.
She also praised her ex husband on Instagram. She said the song is "such an exquisite song." Kacey went on to say, "Quite possibly my favorite." On Twitter and on Instagram Ruston commented and reminded Kacey that she convinced him to put the new song on the album.
Ruston's new album is set to be released next month.
Their marriage and split
Just two weeks ago Kacey and Ruston announced they had made the painful decision to split. Their released joint statement said, "With heavy but hopeful hearts we wanted to put our own thoughts into the air about what's happening. These kinds of announcements are always met with scrutiny and speculation and we want to stop that before it even starts."
They went on to say, "We believe that we were put into each other's lives for a divine reason and have both changed each other infinitely for the better. The love we have for each other goes far beyond the relationship we've shared as husband and wife. It's a soul connection that can never be erased."
The couple married in October 2017. He inspired her so much it got her a Grammy winning album. Ruston was the inspiration behind Golden Hour. A while back she said of Ruston, "His songs made me really emotional. I thought, 'This guy's really clever, whoever he is,' Then it was 'That's all she wrote.' Pun intended. Everything was right. I didn't have to shift any part of my personality to make it fit together, which isn't really something I've had before."
Amid the talks of divorce, Kacey has also changed her hairstyle. She is ditching her sleek, black hair and going for something new. Her new hair is golden with honey highlights. According to Yahoo!Life her new cut and color is full of dimension. The face framing bangs look amazing with her long beautiful locks of hair.
Stay tuned for more news on Kacey and all your favorite country music celebrities.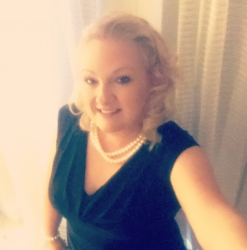 Latest posts by Jamie Colclasure
(see all)