Legendary country music singer Randy Travis has a new single out. Or an old new single. The crooner has made very little new music in the years following his 2013 life-threatening stroke. He is still recovering from the medical emergency. 
How Did "Fool's Love Affair" Come About? 
In anticipation of the song's release, Randy Travis sat down with USA Today for an interview. The singer's wife, Mary Travis, always accompanies him during interviews and does most of the talking. This is because his communication was affected by the stroke and he still has difficulty speaking. 
The outlet notes that the song was written by Charlie Monk, Milton Brown and Keith Stegall back in 1982. Randy recorded the song in 1984, before he skyrocketed to stardom with "On The Other Hand." 
So, the song is both old and new. It was recorded long before Randy Travis had his devastating stroke. But this is the first time fans will hear it. 
According to Mary, the recording masters of the song were lost. After spending three years looking for them, song co-writer Charlie Monk was about to give up. But Mary tells USA Today that he literally tripped over the box the master was in. 
From there, the song went to a producer, Kyle Lehning, for "modern mixing." Despite the modern updates, the song sounds straight from the 80s. And fans absolutely love the trip down memory lane. 
Randy Travis Song Gets Rave Reviews From Fans
Whether it was recorded in 2020 or 1984, Randy Travis fans are ecstatic to hear new music from the icon. Most fans have nothing but positive things to say about "Fool's Love Affair."
Many fans took to social media to show their appreciation for both the new song and previous hits. One Twitter user, @guidryjd, tweeted that song "brings me back to the 80s." The fan also admitted to listening to the new song "over and over." 
This song brings me back to the 80s. And makes me realize how much I've missed his new releases. I've been listening to it over and over until I memorize the lyrics!

— Jon Guidry (@guidryjd) August 1, 2020
Even radio stations are showing Randy Travis some love. A country station based in Baltimore, 93.1 WPOC notes that his debut single, "On The Other Hand" debuted exactly 35 years ago this week. 
35 years ago this week, @RandyTravis and his rich baritone voice were first heard on Country radio singing "On The Other Hand". This week, we get to hear a new song from him!https://t.co/Wdael3vyPi

— 93.1 WPOC (@WPOC) August 1, 2020
Aside from his song "Forever and Ever, Amen," Randy Travis also reached the top of the charts with "Diggin' Up Bones" and "Three Wooden Crosses."
More Unreleased Singles Exist in the Archives
During the interview with USA Today, Mary Travis said there are more unreleased songs out there, waiting to be found. However, she said there's "35 years of diggin'" to find the recordings of the unreleased tracks. 
Randy Travis will feature on Josh Turner's upcoming album of classic cover songs. 
In the meantime, fans can listen to "Fool's Love Affair" on Apple Music, Spotify and other music services. 
Check out the lyric video for the new song below.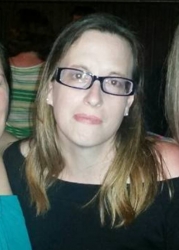 Latest posts by Jennifer Havener
(see all)