Loretta Lynn is a married woman again! The country music icon 'wed' rocker Kid Rock over the weekend. While it may not be an official marriage, they were declared Mr. and Mrs. That is, Mr. and Mrs. "American Bad A**."
Loretta Lynn's Connection to Kid Rock
How in the world does an iconic country singer become 'besties' with a profane rocker? Well, back in 2010, Kid Rock covered Loretta Lynn's song "I Know How" on the Coal Miner's Daughter: A Tribute to Loretta Lynn album. 
It wasn't Loretta's first foray with a rocker bad boy. In 2004, she sang a duet with White Stripes singer Jack White. "Portland, Oregon" was a track on her Van Lear Rose album, on which Jack White served as producer. 
Apparently, Kid Rock and Loretta Lynn became fast friends. But how close, no one knew. 
Kid Rock Proposes to Loretta Lynn at Vow Renewal
Over the weekend, Loretta Lynn and her friends and family joined together for a vow renewal ceremony. Loretta's son, Ernest Ray Lynn, was renewing his vows with wife Crystal Lynn. (Not to be confused with his aunt and Loretta's sister Crystal Gayle.)
Kid Rock was in attendance to perform a song for the happy couple. However, instead of rocking out, he decided to pop the question to Loretta Lynn. She shared the news on her Instagram account. 
In the caption of the slide of photos, Loretta reveals that they have long "teased" about getting married. She also gave a word of advice for Kid Rock fans: "Sorry, girls, he's taken now!"
'Mr. and Mrs. American Bad A**'
Preacher Michael Lusk was there to preside over the vow renewal. Little did he know he'd also be overseeing an impromptu wedding! 
In a video shared to his Facebook, the preacher declares Kid Rock and his new bride Mr. and Mrs. "Mr. and Mrs. American Bad A**"! 
Loretta did recently tease on her Instagram that she has several projects in the works. But this is not what fans thought she meant. 
This isn't the first wedding for either of the newlyweds. Loretta Lynn was married to Olivier Lynn ("Doo") for almost 50 years. He passed away in 1996. As for Kid Rock, he was once married to Baywatch bombshell Pamela Anderson. 
Relax, It's a Joke
Relax! Despite the hashtag, Loretta Lynn is not a #cougar! Before fans could get too riled, she was back on Instagram to let them in on the joke. She wrote that the marriage "didn't last long, y'all" before revealing that it was just a joke.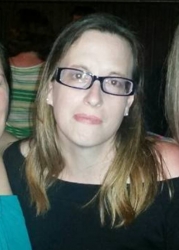 Latest posts by Jennifer Havener
(see all)