Loretta Lynn has been quietly recovering from her recent medical problems. In the last few years, the icon suffered a stroke and then broke her hip. Before her stroke, she was ready to release a new album and go out on tour. Unfortunately, the tour was cancelled and the album delayed. Wouldn't It Be Great eventually came out in 2018. Loretta did a handful of local shows in early 2020 before the coronavirus pandemic hit.
But she isn't sitting quietly at home. No, not the Country Music Hall of Famer! Despite recently turning 88-years old, the "Coal Miner's Daughter" isn't slowing down a bit!
Loretta Lynn Teases New 'Projects'
Loretta Lynn has an official Instagram that lets fans keep up with their favorite singer. The account is run by 'Team Loretta" on the singer's behalf. The site's content includes throwback photos, as well as updates on what Loretta is doing these days. While she's at home, she is not sitting idly by, wasting time.
Last month, Loretta let fans know that she spent the day working on a mysterious "project." In the accompanying photo, she wears one of her iconic ball gowns. She sits in a chair with a huge book open on her lap.
She doesn't give any details about the project, but in another slide, she shares a photo of her four children. The caption reveals that she spent the day with all four of her adult children, which she calls the "best part" of the day. The post includes the hashtag #neverstop. And Loretta never does.
Iconic Singer Vows 'I Don't Retire'
Loretta appears to be keeping busy at home while quarantining. In another Instagram post a week later, she wrote that she was working on yet another "project." And this one involves a camera!
The legend sits in a chair with a film camera in front of her. The camera's viewfinder focuses on Loretta's smiling face. However, it wasn't all work and no play. The photo's caption jokes that the cameras caught Loretta with her shoes off. In fact, scrolling through the photos, there is a photo of Loretta relaxing with her shoes off.
In both of her recent posts about upcoming projects, Loretta makes one thing clear. She doesn't plan to retire anytime soon. The country music icon uses the hashtags #idontretire and #neverstop.
Conway Twitty's Grandson Joins Loretta's Granddaughter For Social Distancing Concert at Ranch
Most artists had to scrap their summer tours due to the coronavirus pandemic. But some areas are allowing for social distancing concerts where the concertgoers stay in their car. One such concert was held at Loretta Lynn's Ranch in Hurricane Mills, Tennessee.
Though the songs were hers, it wasn't Loretta Lynn singing.
It was her granddaughter, Tayla Lynn.
She was joined by Conway Twitty's grandson Tre. The duo has been touring the country together for a few years now. Newspaper Preeceville Progress reports that the concerts are an "intimate evening of music and storytelling."
Loretta Lynn shared on her Instagram that she couldn't attend the concert, but she did manage a "drive-by" greeting for her fans. The Kentucky native sits in a vehicle while speaking to her fans via a microphone.
Fans of Loretta Lynn eagerly await more details of her recent projects. We'll be sure to keep fans updated on any news about Loretta and other country music artists.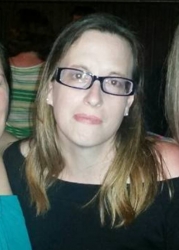 Latest posts by Jennifer Havener
(see all)