Garth Brooks is one person who is probably happy NOT to have his name announced for the CMA award nominations. The icon spoke out earlier this year about taking his name out of consideration. 
Garth Drops Out of Entertainer of the Year Contest After Backlash
Garth Brooks beat out top contenders for the Country Music Award of Entertainer of the Year in 2019. He won against popular artists Eric Church, Christ Stapleton, Carrie Underwood and Keith Urban. 
While many fans and fellow artists think Garth deserves the award every year, there was a lot of backlash, too. Eric Church threw shade at Garth after he lost out to the "Friends in Low Places" singer. 
The shade came during a rendition of the Waylon Jennings song "Are You Sure Hank Done it This Way?." Eric Church inserted the line "I know Garth Brooks didn't do it this way" into the song. 
Due to the feedback from fans, Garth Brooks chose to step aside. He thought it was time for someone else to have a shot at the award. Garth has won Entertainer of the Year seven times already! 
While he couldn't officially withdraw, he put out a statement saying he would prefer if the CMA voters did not nominate him this year. 
And they obliged! 
The 2020 nominees for Entertainer of the Year are Eric Church, Luke Combs, Miranda Lambert, Keith Urban and Carrie Underwood. See Luke Combs' heartfelt post about his nomination. 
Was He Snubbed By the CMA? 
When Garth chose to opt out of Entertainer of the Year, he said he's still open to nominations in other categories. Unfortunately, his name was not called at all on September 1, 2020, during the nomination announcement. 
Billboard reports that Garth's collaboration with Blake Shelton seemed like a shoo-in for an award. However, "Dive Bar" didn't get a nod in Musical Event of the Year OR Music Video of the Year.  Was Garth snubbed by the CMA for opting out of Entertainer of the Year? 
Entertainer of the Year Nominees Include TWO Women For the First Time
While Garth Brooks won't get a record eight Entertainer of the Year awards, the nominations do present a first. With both Carrie Underwood and Miranda Lambert scoring noms, it's the first time two women are nominated in the same year!
Loretta Lynn was the first woman to win Entertainer of the Year in 1972. Since that time, only a handful of other female artists have won. 
The Country Music Awards air on ABC on Wednesday, November 11, 2020. Be sure to follow us on Facebook for the latest country music news!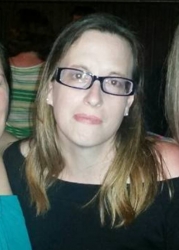 Latest posts by Jennifer Havener
(see all)