Country music icon Tammy Wynette is famous for her doomed marriage to fellow country star George Jones. Plus one of the songs that came out of their marriage: "Stand By Your Man." The song has seen its share of controversy in the 50 years since its release. But fans are about to get a new glimpse of the life and love of Tammy Wynette and George Jones.
Limited TV Series George & Tammy Finds Its Tammy Wynette
Born Virginia Wynette Pugh, Tammy Wynette was a bona fide country star back in her day. Dubbed "The First Lady of Country Music," she often wrote songs about heartbreak and loneliness, as The Wrap reports.
Including George Jones, Tammy was married a whopping FIVE times. 
Tammy Wynette passed away in 1998 at the age of 55-years-old. She was still actively touring, despite her numerous health problems. 
The script for George & Tammy is based on the book written by the former couple's daughter, Georgette Jones. "The Three of Us: Growing Up with Tammy and George" came out in 2011. George & Tammy was originally written as a movie. Actress Jessica Chastain was cast in the movie version as Tammy. When the movie fell through, she stayed on the project. 
Jessica Chastain has two Best Actress nominations under her belt. The mega movie star was nominated for her roles in The Help and Dark Zero Thirty. It's a testament to the script that she is staying with the George & Tammy joint Spectrum Originals & Paramount Network project. 
The series will air on both channels before moving to a streaming platform. 
Josh Borlin is Listed as a Producer on the Series
Actor Josh Brolin was to play George Jones opposite Jessica Chastain's Tammy Wynette. When George & Tammy made the transition to a television script, the Goonies actor stayed on as a producer. At this point, it's not clear if he will play George Jones in the TV version or if they will find someone else. 
Tammy Wynette is the Latest Country Icon to Get TV Treatment
Biopics and limited series about musicians are very trendy right now. The Lifetime network has done several "unauthorized biopics" of singers. 
In fact, Lifetime recently did a movie featuring the friendship of country icons Loretta Lynn and Patsy Cline. The made-for-TV movie aired in 2019. Smash and Broadway star Megan Hilty took on the role of Patsy Cline.
Jessie Mueller played Loretta Lynn. She made her film debut in The Post alongside Meryl Streep and Tom Hanks in 2017. Watch the trailer of Patty & Loretta trailer below. 
Loretta Lynn recently made headlines with her mock wedding to rocker Kid Rock. While the wedding was a joke, she reassured fans recently that she doesn't plan to retire anytime soon. 
Follow us on Facebook for all the latest country music news.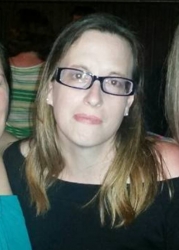 Latest posts by Jennifer Havener
(see all)