Country music icon Reba McEntire is a busy lady! Not only is she navigating a new romance and starring in a TV show, she was recently spotted in a recording studio. And she wasn't alone. American Idol alum Carrie Underwood seems to be in cahoots with Reba McEntire for a 'secret project.' 
Carrie Underwood, Reba McEntire Working Together
Earlier this week, singer and producer John Carter Cash shared a photo of Carrie Underwood and Reba McEntire that got tongues wagging. As the only son of Johnny Cash and June Carter, John Carter Cash inherited the Cash Cabin. 
Built in 1979 by Johnny Cash, Cash Cabin is a well-known recording studio. Taste of Country reports that the likes of music legend Loretta Lynn have recorded at the storied studio. So, what are Carrie Underwood and Reba McEntire doing at the studio?
In the photos shared by John Carter Cash, Reba McEntire seems to be listening to someone inside a recording booth. In another picture, Carrie Underwood sits on a couch, scrolling through her phone as Reba McEntire approaches. Are they working on a duet?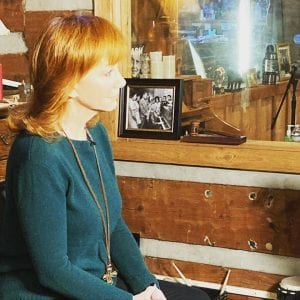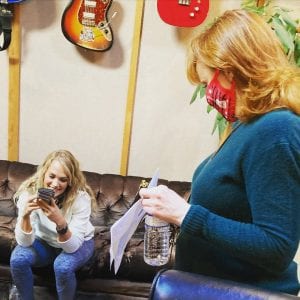 It wouldn't be the first time. They teamed up for a rendition of Reba McEntire's smash hit, "Does He Love You?"
Neither Carrie Underwood or Reba McEntire's respective social media mentions the studio session. Fans will have to wait to find out what they are up to. 
Reba McEntire Enjoys Farm Life With New Man
Reba McEntire quietly began dating a new man before the pandemic hit. She went public with the news last month. Her new man is CSI: Miami actor Rex Linn. On her social media, she revealed that she's given her boyfriend the nickname "Sugar Tots." 
Well, it seems he came up with a nickname for his lady love, as well. Reba McEntire shared a snapshot of the couple's farm life. In the photo, Rex Linn is holding a rooster. Reba McEntire revealed her nickname in the caption when she  wrote "The Tots, Sugar and Tater, have taken up farming. Meet Mr. Pecker." Assuming that "Mr. Pecker" refers to the rooster, that is.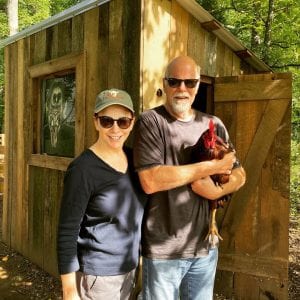 In addition to her secret recording session with Carrie Underwood and the farm life, Reba McEntire has a new TV show coming. She will star in a television series of the popular book (and a 1991 movie) Fried Green Tomatoes. 
The icon also recently celebrated the 30th anniversary of her hit album Rumor Has It. It doesn't look like Reba McEntire has any plans of slowing down. 
Follow our Facebook page for all the latest country music news!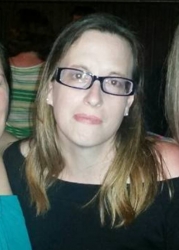 Latest posts by Jennifer Havener
(see all)