Everyone loves a good mystery, and one that has lingered since 1991 is that of Faith Hill's rise in country music on the heels of a tragic event that struck Reba McEntire who lost her band in an air crash.
Was Hill meant to be with McEntire's band that crashed, or was it a lucky twist of fate that kept her off the plane?
AXS TV's all-new investigative series Music's Greatest Mysteries premieres Sunday, November 15 at 9pE/6pP.
Did the crash and the fallout of this event change country music?  Check out the unusual circumstances and connection surrounding Reba McEntire and Faith Hill on Music's Greatest Mysteries.
Background on the Reba McEntire tragedy
Back in 1991, Reba McEntire was at a meteoric high in the country music world. Her backing band was flying in a small plane after a gig.
McEntire tells the story herself in her autobiography, Reba: My Story, released in 1994.
In 2012, Reba went on Oprah for a Master Class and also recalled the event.
"When we were notified, Narvel went and met with our pilot, and he told us what had happened," McEntire told Oprah.
According to The Boot, the chartered flight crashed in California.
"At approximately 1:45AM, the first plane, a Hawker Siddele, crashed into the side of Otay Mountain, 10 miles east of the Brown Field airport. Chris Austin, Kirk Cappello, Joey Cigainero, Paula Kay Evans, Jim Hammon, Terry Jackson, Anthony Saputo and Michael Thomas perished in the crash, as did pilot Donald Holms and co-pilot Chris Hollinger."
What is the Faith Hill connection?
According to ACXS TV, an "unknown apprentice" named Faith Hill also comes dangerously close to meeting that same fate.
Faith came to Nashville from Star, Mississippi.  Her plans were to become a singer, know that the music life was her destiny.
According to one expert interviewed, Faith was doing anything she possibly could to make it. He notes she was selling shirts for Reba when she first got to Nashville.
He adds: "Faith sees her chance for a big break when she gets word that Reba's holding auditions for a new background singer and her vocal talent gets her a spot as a finalist for the gig.  But when the ask went out it did not go to Faith… instead it went to Paula Kaye Evans, who was officially made one of the members of Reba's band."
Paula perished in the plane crash, and when news broke about the deaths, he noted that the tragic circumstances could have been the end of Faith Hill before she even really started.
Country music and the hits and the stars would have forever been affected if Hill was on that plane.
About the series
In this first look below, a panel of experts discuss how a music audition could have ended Country superstar Faith Hill's acclaimed career before it ever began.
AXS TV says:
Hill, who was initially selling t-shirts for genre trailblazer Reba McEntire upon arriving in Nashville, saw her chance at stardom with the opportunity to audition for a role as a backup singer in McEntire's band. She would ultimately lose the job to Paula Kaye Evans, who was on board the tragic flight that claimed the lives of all seven members of McEntire's backing group. "If Faith Hill gets that job and dies in this plane crash, how much is Country music's future changed?" asks music producer Patrick Thomas. "I think Country music is completely different if she gets that job." Indeed, Country could have been robbed of two of its modern legends as McEntire—who hosts the 54TH Annual CMA Awards this Wednesday—was also supposed to be on that flight to Indiana, but an illness caused her to remain behind in San Diego.
Other stories covered by the series include the connection between Beach Boys mastermind Dennis Wilson and Manson Family patriarch Charles Manson, as well as rapper Post Malone and a haunted object that may have cursed him.
The immersive series runs the gamut of genres and larger-than-life personalities in music: Hip Hop and Rockabilly, to Country, Grunge, and everything in-between.
AXS TV says:
Blending insightful commentary with rare archive footage, the series seeks to answer the "whys" and "hows" of each new topic until the whole truth is revealed. Not only are the themes meshed in history, but so are the interview locations. Legendary music venues such as The Bluebird Café in Nashville and Antone's in Austin will be woven into the fabric of these stories
Music's Greatest Mysteries airs Sundays at 9/8c on AXS TV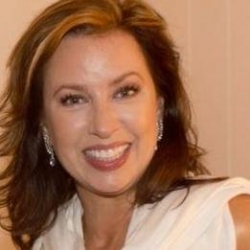 Latest posts by April Neale
(see all)