NBC's singing competition, The Voice, could have looked entirely different! Before the show made it to television audiences in the U.S., a country music legend was offered the role of judge. The role eventually went to Blake Shelton. Why did the legend turn down the job offer? 
Reba McEntire Offered The Voice Judge Job Before Blake Shelton
Reba McEntire was a guest on Bravo's Watch What Happens Live earlier this week. She was promoting her turn as host of Wednesday night's Country Music Awards. While chatting with Andy Cohen, she fielded a question from the viewers about The Voice rumors
The "Fancy" singer confirmed that she was, indeed, offered the judge role that would later go to another country singer – Blake Shelton. While it's hard to imagine anyone else filling his boots, Reba McEntire was almost on the judging panel. 
She spoke to Andy Cohen about why she turned it down and if she regrets it. 
Why She Turned It Down
Reba McEntire DOES regret turning the role down now that she has seen the show. The U.S. version of The Voice is based on a similar version that began in Holland. Reba McEntire watched one of the Holland episodes to help mull over her decision about joining the U.S. version. Ultimately, she wasn't keen on what she saw, per PEOPLE.
She passed on doing The Voice because she didn't think she could crush someone's dreams. She told Andy Cohen, "I don't think I could ever be able to tell somebody that they're terrible or go find another job or hope you like your nighttime job. I couldn't do that day in and day out. I just couldn't do it, so I did pass on it."
But now that she sees how successful the show is, she does regret turning it down. However, she feels that Blake Shelton was the "perfect fit" for the NBC show. 
Blake Shelton Longest-Running Judge on The Voice
Reba McEntire turning down The Voice worked out well for Blake Shelton! 19 seasons into the singing competition, he is the only original judge left. Back in 2011 when the show premiered, the judges included Christina Aquilera, CeeLo Green and Adam Levine. 
No Doubt singer Gwen Stefani joined the show in Season 7 after Christina Aquilera took a break. Romantic sparks flew between Gwen Stefani and Blake Shelton. They recently got engaged after dating for 5 years. 
Throughout the judging panel shakeups, Blake Shelton's is one chair that never changes! He jokingly calls himself the King of The Voice. 
Can you imagine Reba McEntire in one of the judges' seats? Head over to our Facebook page and drop a comment with your thoughts. 
Season 19 of the NBC hit show is currently airing. The Voice airs on Mondays.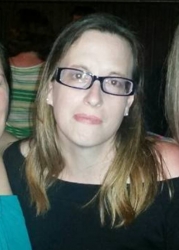 Latest posts by Jennifer Havener
(see all)