Another country music legend is getting a biopic. In 2005, Joaquin Phoenix and Reese Witherspoon starred in a Johnny Cash biopic, Walk the Line. Joaquin Phoenix was up for a Best Actor Oscar for his performance as Johnny Cash. Furthermore, Reese Witherspoon won Best Actress for her portrayal of June Carter Cash. 
Now Amazon Studios is looking to make a biopic of "Okie From Muskogee" singer Merle Haggard.
Merle Haggard Biopic Coming From Amazon 
Earlier this week, Deadline reported the news of Amazon's acquisition of the rights to a biopic about Merle Haggard. While the upcoming movie doesn't have a title, there are some things known about the project. 
Haggar's widow, Theresa Haggard, will co-produce alongside Hollywood heavyweight Robin Bissell. Bissell will also serve as the film's director. Merle Haggard's memoir, Sing Me Back Home, will provide the source material for the biopic. 
The outlet reports that the movie will feature Haggard's prison stint, including his attendance at Johnny Cash's iconic San Quentin prison concert. Taste of Country reports that Haggard's volatile relationship with ex-wife Bonnie Owens will also feature in the film. 
Merle Haggard passed away in 2016 after a long battle with pneumonia.
Oscar-Winning Actor Takes on Role of Merle Haggard
The biopic already had an actor signed on to play Merle Haggard. The film will reunite Bissell and Oscar-winning actor Sam Rockwell. The two previously worked together on the film The Best of Enemies.
Sam Rockwell won Best Supporting Actor for his role in Three Billboards Outside Ebbing, Missouri. Deadline reports that the actor will do his own singing to take on Merle Haggard hits such as "Workin' Man Blues" and 'Sing Me Back Home."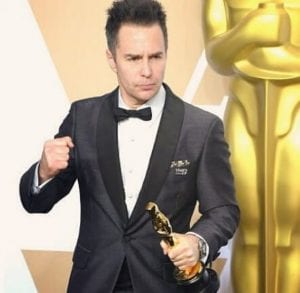 Tammy Wynette TV Series in the Works
Merle Haggard isn't the only country legend getting the Hollywood treatment. Paramount Network is working on a TV series based on "Stand By Your Man" singer Tammy Wynette. Reportedly, Oscar-nominee Jessica Chastain will star in the series. 
George & Tammy was originally supposed to be a feature film with Josh Brolin in the role of George Jones. It's unclear if he will still star in the TV series, but he is still listed as a producer. 
What country music icon would you like to see get the next Hollywood biopic? Head over to our Facebook page and drop your suggestion!
Neither the Tammy Wynette series or the Merle Haggard project have release dates as of yet. Check back with us for updates.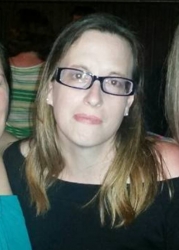 Latest posts by Jennifer Havener
(see all)