A country music mystery is coming to television, one you will not want to miss. AXS TV's Music's Greatest Mysteries goes back in time to reveal the huge chasm between John Denver and Charlie Rich.
What was the meaning behind Charlie Rich's public insult of John Denver at the 1975 CMA Awards?
Find out on this episode of Music's Greatest Mysteries premiering November 22nd (9/8c) on AXS TV.
Greatest Mysteries Background on Rich and Denver feud
By 1975, new and old country were at a crossroads with each other.  Country crossover star John Denver and Nashville great Charlie Rich represented both ends of the country spectrum.
AXS TV takes us back in time to see how the two worlds collide at the 1975 Country Music Awards held in Nashville, Tennessee.
Rich was onstage to announce the winner and read the name "John Denver." Rich stepped back from the podium, reached into his pocket for a cigarette lighter and set the card on fire. As a result of his actions, Rich was blacklisted from the CMA awards show for the rest of his career.
Sadly, Rich did not live very long. He died in his sleep on July 25, 1995, while he was in a Hammond, Louisiana motel.  Rich is buried in the Memorial Park Cemetery in Memphis, Tennessee. He had a wife of 43 years, Margaret, two sons, two daughters and three grandchildren at the time of his death.
What happens in the preview?
In Country Music Alley's preview video below, we see how Charlie Rich got on stage, with experts thinking that he thought it was going to be his moment. The tables turned when he opened the envelope.
They surmise that Rich wanted to further ingratiate himself with the Nashville establishment.
One expert says: "If you watch the clip and watch it closely… and I've watched it a hundred times, he smiles when he reaches for his lighter
like what he's doing is hilarious. Then he stands there and reads the name off."
We can see that Rich reads the flaming card and he says: "My friend Mr John Denver…"
The observer says: "You cut to John Denver giving his acceptance speech and he looks like a little cherub."
Another country music expert says:  "I don't know what Charlie Rich is getting upset about John Denver…that's the pot calling the kettle black. Should Rich, a recent rock outlaw himself, really pass himself off as representing Nashville's "old guard" or does his fiery message hold deeper meaning?
Tune in to find out the whole story on AXS TV:
Music's Greatest Mysteries all new episode airs Sunday at 9ET 8C only on AXS TV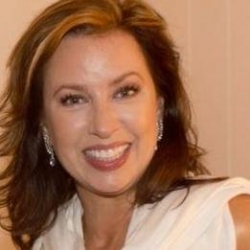 Latest posts by April Neale
(see all)