Florida Georgia Line addressed the split rumors. Fans are worried that the bandmates have gone their separate ways. They even unfollowed each other on Instagram. Does that mean it's the end of the band as we know it? Tyler Hubbard and Brian Kelley have finally cleared the air.
They claim that they're not breaking up anytime soon. Like most bands, they get on each other's nerves sometimes. In a new interview with SiriusXM's Storme Warren, Hubbard and Kelley talked about what happened after the 2020 election. Apparently, the election had a lot of stress on them as well.
Florida Georgia Line say they're not breaking up
In case you need a refresher, both Tyler Hubbard and his wife, Hayley Hubbard, unfollowed Brian Kelley on Instagram. Florida Georgia Line fans are wondering what led to this decision. Interestingly enough, it happened after the 2020 election. As everyone knows, this time of the year leads to an increase in disagreements.
While Hubbard and Kelley are close friends and bandmates, their political views don't always see eye-to-eye. Hubbard was currently quarantining on his tour bus after testing positive for COVID-19. Meanwhile, Kelley was busy calling for a return to touring. He noticed that crowds gathered after President-elect Joe Biden and Vice President-elect Kamala Harris won the election.
"I even called him and told him, I said, 'Hey buddy, I love you. And I love you a lot more in real life than on your [Instagram] Stories right now," Hubbard explained. "So I'm just going to – so that's why I'm unfollowing you. Nothing personal. I still love you. You're still my brother. I just didn't want to see it every time I opened Instagram. And so it wasn't a big deal."
Both Hubbard and Kelley claimed they're both "on great terms" and "feeling stronger than ever." They were even on a call together when their team saw the "news" that they were going to split.
"We're just like, 'Well, that's interesting. We are on a phone call together right now talking about the future," Kelley added.
He also hinted that a new album and tour are coming soon. However, it's unclear when the tour will happen. Hubbard understands the seriousness of the pandemic. But that hasn't stopped Kelley from wanting to tour again.
Hubbard and Kelley have been "to therapy"
Tyler Hubbard also explained his tension with his Florida Georgia Line bandmate. He joked that they both wanted "to kill each other" sometimes. Things have gotten so bad that they had to go "to therapy."
"It's not all sugar-coated. And so the truth is, and I think this is important to talk about, me and BK have done work," Hubbard said during the Thursday, November 19 episode. "We've went to therapy, we've sat with each other and wanting to kill each other at times. But at the end of it, we were hugging it out."
Hubbard and Kelley have their differences. But their feuds are all out of love. The Georgia native says it made them "stronger as friends and brothers and partners." They're grateful to have these little brawls.
Are you happy to hear that Florida Georgia Line isn't on the verge of a breakup? Sound off below in the comments section.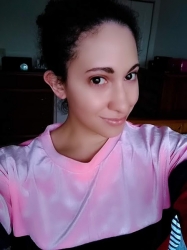 Latest posts by Chanel Adams
(see all)