Country singer Jake Owen took to Instagram on Monday, November 30th, to share some exciting news with his followers. The "American Country Love Song" proposed to his girlfriend, Erica Hartlein. The couple shared the news by flashing a shiny engagement ring, no explanation needed! 
Jake Owen Gets 'Durrrrty Knee" While Proposing 
Jake Owen made the happy announcement with a low-key photo. In the snap, Erica Hartlein and Jake Owen cuddle in close, with their young daughter in Hartlein's arms. He didn't add any commentary to the photo, but their happy faces are enough to give away the story. 
And if not, she holds out her left hand, now featuring a dazzling engagement ring.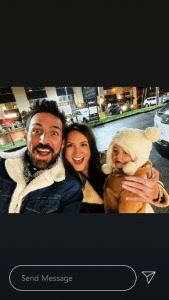 If his followers STILL didn't get the hint, the "Grass is Always Greener" crooner shared another photo with a caption. Taken from above, the photo shows his cowboy boots and one dirt-stained knee. This photo he captioned with, "Dat durrty knee," per PEOPLE.
Jake Owen Hardware Store Meet-Cute Story
The country singer and his now-fiance have been dating since 2017. During an appearance on the All Our Favorite People podcast, he revealed how he met his future wife. It all happened when he was couch shopping at Restoration Hardware. 
Erica Hartlein is an interior designer and was working at the store at the time. He told the podcast host that he was "intrigued" by Hartlein's beauty and confidence. But it took time for him to work up the nerve to ask her to "get a beer."
And the rest is history. Or a country love song!
Could the Couple Have More Children? 
Jake Owen has two children.
At the ABC's 2018 I'm Coming Home special, Jake Owen surprised both the viewers and his family in the audience with an announcement. He was going to be a dad again. His daughter with Hartlein was born in 2019. The now-19-month-old girl, Paris, was in the engagement announcement photo. 
Owen also featured Paris and her mom in his "Made For You" video. 
Additionally, Owen has an 8-year-old daughter, Olive Pearl, with his ex-wife. The former couple split up in 2015, long before his meet-cute with Hartlein in a hardware store.
Hartlein and Owen are busy celebrating their surprise engagement, but they might have more children in the future. Congratulations to the happy couple! 
Are you surprised that Jake Owen popped the question? Do you have any meet-cute stories like Jake Owen does? Let us know in the comments down below. Be sure to follow our Facebook page for all the latest country news!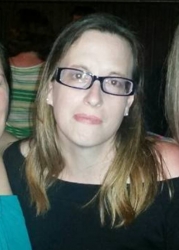 Latest posts by Jennifer Havener
(see all)