The 2015 Super Bowl almost had an entirely different performance. Instead of rogue dancer "left shark," Katy Perry originally wanted Dolly Parton to perform with her. But it never came to fruition and fans still wonder why. 
Dolly Parton Explains Why She Said 'No' to Super Bowl Performance
The Super Bowl halftime gig is one of the most sought-after jobs. Even people who don't watch football tend to tune in for the halftime performances. Typically, the most popular pop, rock or R&B artist that year is chosen to perform. In 2015, that was Katy Perry, riding the success of her "Roar" album. 
Missy Elliot and Lenny Kravitz were featured during the performance. However, it was the dancer on the left in the shark costume who stole the show. Dubbed "Left Shark," his dancing was the topic of conversation for weeks, even months.
It all could have been avoided. Katy Perry revealed years ago that she really wanted Dolly Parton to share the stage with her that night. However, it never came to pass. Fans still ask Dolly Parton about it and in a recent interview, she set the record straight.
The country icon WANTED to perform. Unfortunately, at the time her husband, Carl Dean, was having several health problems. Dolly Parton couldn't leave her sick husband to perform at the Super Bowl halftime show. 
Country Singers a Rare Sight at Super Bowl Halftime Show 
Country acts are a rare choice for the Super Bowl halftime show. Taste of Country reports that the last "country music-centric" appearance was back in 1994. Travis Tritt and Tanya Tucker joined The Judds and other guests for the halftime show. 
However, country singers ARE frequently chosen to perform the National Anthem before the game. Luke Bryan sang "The Star-Spangled Banner" in 2017. Deaf actress Marlee Matlin famously performed the song in American Sign Language during Garth Brooks' performance in 1993. 
2021 Act Announced Last Month
Super Bowl LV will be held in two months in Tampa, Florida. While the NFL has yet to announce who will sing the National Anthem, they do have a halftime show performance booked. Hip jop artist The Weeknd will perform at Super Bowl LV on February 7, 2021. He has yet to reveal his featured guests, if any. 
There is speculation that he was shut out of the 2021 Grammy nominations because he accepted the Super Bowl halftime gig. The Grammys are just a few days before the Super Bowl, on January 31, 2021. 
The Grammys deny that the Super Bowl halftime show is why The Weeknd didn't get any nominations. But fans remain unconvinced. 
Do you think Dolly Parton should get her own Super Bowl halftime show, or has that opportunity passed her by? Head over our Facebook page for more country news.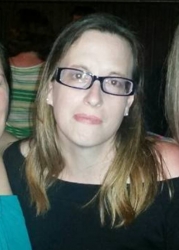 Latest posts by Jennifer Havener
(see all)