Reba McEntire and Kelly Clarkson are still close amid the singer's divorce from Brandon Blackstock. Kelly's divorce has been playing out in the media. As fans know, Brandon is the son of Reba McEntire's ex-husband, Narvel Blackstock. Unfortunately for Kelly, both Brandon and his father filed a lawsuit against her.
Kelly and Brandon married in 2013. Earlier this year, the couple ended their marriage. The "Since U Been Gone" singer opened up about it on her daytime talk show. Amid their divorce battle, an insider told Closer Weekly that Reba and Kelly are still good friends. The "Fancy" singer is not letting the split "affect" her friendship with Kelly.
Reba McEntire and Kelly Clarkson are "staying close," according to the report.
Reba McEntire still cares about Kelly Clarkson. The country music legend and the American Idol alum are "staying close" amid her divorce from Brandon Blackstock. While Brandon is Reba's stepson, she's not letting their "split" affect how she feels about Kelly, an insider told Closer Weekly on Wednesday, December 9.
"Kelly and Reba have a bond that cannot be broken," the source told the magazine. "It may get a little awkward at times, but nothing is going to get in the way of Kelly and Reba's relationship."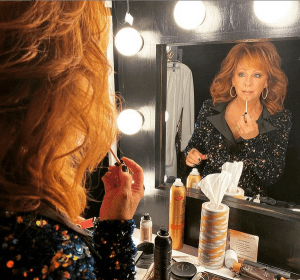 Kelly filed for divorce from Brandon in June after seven years of marriage. The insider said that she and Reba are still "communicating with each other regularly." She's not letting Kelly's divorce from Brandon or her issues with Narvel "affect their friendship." Reba will always have a soft spot for Kelly. While the redhead country singer is "still very close to Brandon," she will "always have Kelly's back."
Reba is not going to choose sides in this battle. She will walk a "very fine line," and she will continue to do so. After all, she's Reba McEntire. She can do anything.
Country singer "torn" over Kelly and Brandon's divorce
This report comes after Reba McEntire is reportedly "torn" over Kelly Clarkson and Brandon Blackstock's divorce.
"She loves Brandon and Kelly like her own, she refuses to pick sides, but she's afraid of how contentious it's getting," the source told OK! Magazine.
The insider added that Reba still considers Kelly and Brandon as "her [own] grandkids." The couple shares a 6-year-old daughter, River, and a 4-year-old son Remington. Also, Brandon is the father of two older children Savannah and Seth, from his previous marriage.
Country Music Alley previously reported that Kelly and Brandon's divorce took a nasty turn. Kelly accused Brandon of defrauding her out of millions of dollars during their marriage. She claims that he acted fraudulently as her manager, according to court documents obtained by OK! Magazine. Kelly wants an oral agreement with Brandon and Narvel to be "declared void and unenforceable."
As for Reba and Kelly, are you glad to know they're still friends? Sound off below.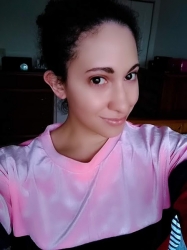 Latest posts by Chanel Adams
(see all)