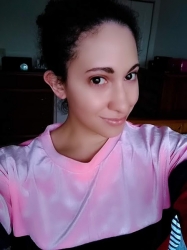 Latest posts by Chanel Adams
(see all)
Ever since Blake Shelton and Gwen Stefani got engaged, fans wanted to know more. They can't stop buzzing about their engagement. They want to know the details of Gwen's ring, including what it costs and what style it is. Fans also want to know how the heck Blake hid that huge engagement ring from his fiance.
The country singer admits he had to take some risks with the hiding spot. But he chose a place while determining when to propose. He admits that this hiding spot was "risky." The "God's Country" singer shares the details in an interview with radio DJ Bobby Bones.
Blake Shelton reveals his hiding spot for Gwen Stefani's engagement ring
The musician went through all the lengths before he popped the question to Gwen Stefani. He even determined which hiding spots he knew she wouldn't find it. Finally, Blake Shelton found the perfect spot to hide her engagement ring. During the Monday, December 14 episode of the Bobby Bones Show before The Voice season finale, he shared the details of his proposal to Gwen.
"To be honest with you – and this is scary – I had the ring in the compartment on my door of my truck for about a week," Blake told Bobby Bones. "I don't know about you, but stuff falls out of that damn thing on my truck all the time."
It's probably not the best spot for an engagement ring. Many publications have tried to guess its worth, with estimates around $1 million. Blake recalls one time when he was "digging in there looking for a flashlight or change," and thinking to himself, "'Man, somebody's gonna hit the jackpot whenever I drop this thing out of my truck.'"
.@blakeshelton on where he kept his engagement ring for @gwenstefani and why it was there! 💍 pic.twitter.com/Zz1nJJKVoM

— Bobby Bones Show (@bobbybonesshow) December 14, 2020
Thankfully, he never lost the ring. There's a good reason why Blake wanted to hide it in his pickup truck. He had no idea when he planned to pop the question. Instead, he just kept it sitting in there until the right time, even though it wasn't the best spot for jewelry.
"I wanted to keep it there all the time because I didn't know when I would have the exact right moment," he said before adding, "but thank God I didn't lose the ring."
All about their intimate engagement
The couple hasn't revealed the details of the engagement. Instead, they shared the details of the proposal. Some reports called it a family-approved affair. Blake asked Gwen's three sons for their permission, and also asked her father for his blessing.
Blake proposed to Gwen at his ranch in Tishomingo, Oklahoma. The duo announced their engagement on Friday, October 27 on their respective Instagram page. Blake recently joked that he wants his longtime friend and former Voice coach Adam Levine to perform at their wedding. Gwen said that she wants her parents to be present in a post-COVID world.
Gwen calls Blake her "best friend"
Gwen Stefani shared what she loves most about Blake Shelton. She shared her response during the latest "At Home With" conversation with Apple Music's Zane Lowe. The No Doubt singer had a hard time picking what she likes about him the most. But then Gwen called Blake her "best friend."
"Gosh, it's hard not to like almost everything about Blake Shelton," she gushed. "I said almost only because it would be silly to do like, 'I like everything about Blake.' No one's perfect, of course. But I think the root of what I love about us together is that we're just…He's my best friend."
Blake previously called Gwen his "best friend" during a November 4 episode of The Voice. He was glad that contestant Rose Short chose Gwen as her coach. Gwen told Zane that they don't keep any secrets from each other. While he's a country superstar, Gwen loves that he's normal self at his Oklahoma ranch.