Kelly Clarkson got her start as a pop star. Some would lump her in with the likes of Britney Spears and Christina Aguilera. But unlike her counterparts, she's experimented with many different genres. Some of her earlier work was a bit on the pop-rock side. Meanwhile, her latest album, Meaning of Life, shows off her soulful side.
She also dipped her toe in country music more than once. It's a genre that suits her vocals very well and is something that she enjoys. Kelly is a Texas girl at heart, so it makes sense that she would venture into country music. She's even considered the idea of releasing a country album.
In the meantime, here are some of her best country collabs.
Kelly Clarkson and Brett Eldredge sing "Under The Mistletoe"
On Tuesday, December 8, Kelly Clarkson and Brett Eldredge performed "Under The Mistletoe" on The Voice. Kelly co-wrote the song with Aben Eubanks. The song finds the pair wondering if there's more between them. So, they decide to take things "Under The Mistletoe."
Kelly previously shared the news of their collaboration in an interview on NBC's Sunday TODAY with Willie Geist podcast. She also teased that she's releasing a full-length album next year. However, she kept mum on whether it'll be a country project. For now, Kelly wanted to release two new Christmas songs.
"I actually have a couple Christmas things dropping too, that were very random," she said during the interview. "A duet with Brett Eldredge, who I love, that I wrote, and a cover song. So it's like an A/B side thing that's coming out for Christmas."
Watch Kelly Clarkson and Brett Eldredge perform "Under The Mistletoe" in the video below.
Collaborated with Jason Alden
Country Music Alley previously revealed that Kelly Clarkson covered one of Jason Aldean's hit songs. She also collaborated with the country superstar. One of their best-loved collaborations is their duet on "Don't You Wanna Stay." Taste of Country calls it one of their "best pop/country collaborations" due to its super "relatable" lyrics.
Former country collab topped the charts
Kelly Clarkson doesn't just cover classic country songs during her concerts. She also recorded some country collabs with legendary country singers. She recorded an updated version of "Because of You" with country icon Reba McEntire. The two even filmed a music video together. This might come as a shock to casual fans of the "Since U Been Gone" singer.
Duo featured Clarkson as a vocalist
Back in May 2018, country duo Dan + Shay featured Kelly Clarkson on their self-titled album. At the time, they dropped their tracklist. Fans were shocked to find that they collaborated with Kelly on the song "Keeping Score." While it didn't become a single, they performed it at the ACM Awards in 2019.
Two times a charm?
They say three times a charm. But for Kelly Clarkson, twice is even better. She collaborated with Miranda Lambert twice on "How Blue" and "Fancy." Reba joins the ladies in the latter part of their performance at the 2014 American Country Countdown Awards.
Then, Kelly performs twice with Trisha Yearwood. The two performed "Ain't Going Down ('Til the Sun Comes Up)" at the CMA Music Festival in 2013. Then, Kelly and Trisha added Reba to the mix with their rendition of "Silent Night."
Which Kelly Clarkson Country collaboration is your favorite? Let us know in the comments section below. Come back to Country Music Alley for news about your favorite Country artists.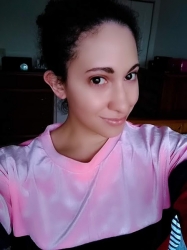 Latest posts by Chanel Adams
(see all)