Taylor Swift and Joe Alwyn are very content these days. This is the first long-term relationship for the 31-year-old singer-songwriter. As her fans know, she's been in her share of short-lived relationships. However, none of them ever stuck until now.
This week's issue of People reveals the details behind the couple's relationship. An insider close to the "Willow" Singer said she "is very happy" with the British actor. The couple has dated for over four years. The relationship came after the fallout of her relationships with producer Calvin Harris and actor Tom Hiddleston – both of which happened in 2016.
Taylor Swift and Joe Alwyn are still going strong
The couple is still "very happy" together after all these years. An insider told People that Taylor Swift feels that Joe Alwyn is her "rock."
"Their relationship is mature and wonderful," the source added.
While Taylor "loves" that she and Joe have successfully kept their relationship private, she has opened up about him more recently. Fans have noticed clues about their relationship in her latest albums, Evermore and Folklore. Also, Taylor confirmed that Joe's songwriting pseudonym is William Bowery. She even mentioned him to Paul McCartney during their interview for Rolling Stone.
"I think that in knowing him and being in the relationship I am in now, I have definitely made decisions that have made my life feel more like a real-life and less like just a storyline to be commented on," Taylor said in December. "Whether that's deciding where to live, who to hang out with, when to not take a picture … it's really just trying to find bits of normalcy."
The couple even quarantined together during the coronavirus pandemic. They bonded over writing songs together. Taylor revealed in her Disney+ documentary Folklore: The Long Pond Studio Sessions that "William Bowery" is Joe himself.
"I heard Joe singing the entire fully formed chorus of 'Betty' from another room, and I just was like, 'Hello,'" Taylor said during the film. "I came in and I was like, 'Hey, this could be really weird and we could hate this, [but] because we're in quarantine and there's nothing else going on, could we just try to see what it's like if we write this song together?'"
It turned out so well that Joe and Taylor wrote three more songs on her new album Evermore.
Private couple bonds over "sad songs"
Taylor Swift opened up more about her relationship. She revealed the bond they shared during the quarantine. She spoke with Zane Lowe for the Apple Music Awards on Tuesday, December 15. During the interview, she revealed what it was like to co-write music with her 29-year-old boyfriend.
The couple shares a love for "sad songs." Joe helped write "Betty" and "Exile on Folkore, along with "Champagne Problems," "Coney Island," and "Evermore" on her newly-released Evermore album.
"Joe and I really love sad songs. We've always bonded over music," Taylor told Zane Lowe during their 56-minute conversation. "We write the saddest songs. We just really love sad songs. What can I say?"
The "Love Story" singer found it surprising that they started writing music together. But at the same time, it wasn't a "surprise" because they "have always bonded over music and had the same musical tastes."
"He's always just playing instruments and he doesn't do it in a strategic, 'I'm writing a song right now' thing," she explained. "He's always done that."
However, Taylor isn't sure that the two would have made music if they hadn't been in lockdown together amid the COVID-19 pandemic. Regardless, she's "glad" that it happened. Taylor shared that they're "so proud of" the track "Exile." The solemn song features Bon Iver's Justin Vernon singing with the Grammy-award winning singer.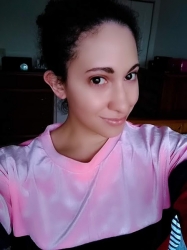 Latest posts by Chanel Adams
(see all)