Gwen Stefani transformed into a cowgirl. She embraced fiance Blake Shelton's country roots. The 44-year-old country crooner wore a plaid shirt and jeans as he posed next to the next No Doubt singer. The 51-year-old singer wore a country-inspired shirt with a cowboy hat and pink cowgirl boots.
Of course, the popstar paired her look with a pair of sexy fishnet stockings. Gwen certainly isn't the typical cowgirl. She finished off her look with her signature red lipstick. The "Let Me Reintroduce Myself" singer shared the photo on Instagram on Wednesday, December 16.
Blake Shelton's bride-to-be goes country
Gwen Stefani embraced her fiance's country lifestyle. She sometimes wears camouflage clothing or plaid shirts. But on Wednesday, Gwen went full-on country. She sported a white cowboy hat and a green and black western-style shirt. She also paired the look with hot pink boots and a bold lip. Meanwhile, Blake wore his usual look.
Gwen tagged the couple's reality singing competition The Voice in the caption. Then, she took to her Instagram Story to share another look at her outfit. Gwen also shared a shot of a white horse whose mane was adorned with different colored flowers. Back in October, Gwen embraced her fiance's country music style during a sketch on The Tonight Show Starring Jimmy Fallon.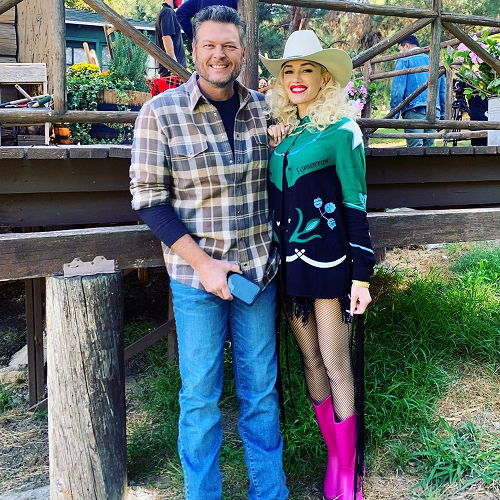 She sang reimagined versions of her hit songs, such as "Don't Speak," "Hollaback Girl," and "Spiderwebs." During the sketch, Jimmy Fallon portrayed a pitchman selling Gwen's fictional album, Gwen's Gone Country. He urged fans who "like your ska and pop by the way of the South" to purchase her new country album. Then, Gwen broke out into countryfied versions of her classic songs.
Of course, Gwen has dipped her toe into the country scene before. Earlier this year, she collaborated with Blake on his song "Happy Anywhere." The song is the couple's fourth duet. Todd Stefani filmed the music video, which includes personal footage from her phone.
Gwen Stefani went back to her punk rock vibes
Earlier this month, the singer returned to her reggae and ska roots. Gwen Stefani has been working on new music before the lockdown. But she wanted to reintroduce herself to a new audience. In an interview with Entertainment Weekly, Gwen credits her creators for coming up with the fun idea.
"I'm not trying to force myself on anyone, and I'm not trying to have a comeback," she said with a laugh. "I'm simply going to do some music without feeling defensive about it. Whoever likes me can listen. If you don't like it, you can actually say you don't like it! I don't care. I just want to put music out."
"Let Me Reintroduce Myself" harkens to her ska-pop-reggae music. In the music video, Gwen also wore some of her iconic looks from the Tragic Kingdom era. What are your thoughts? Do you like Gwen looking country or ska-punk? Sound off below.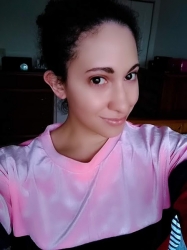 Latest posts by Chanel Adams
(see all)