These days, Taylor Swift is known for writing pop songs. Long before she became an international superstar, she wrote country music. It's the very genre where her career started. She's collaborated with many country singers along the way.
Nowadays, she continues to push the boundaries with musical genres. This year, she dropped two surprise releases – Folklore and Evermore. While the songs on both albums are indie in style, they still show her country roots. Here are some collaborations that also show that she's still a country girl.
"No Body, No Crime" (Taylor Swift with Haim)
Last week, Taylor Swift surprised fans with her new album, Evermore. One of the most-talked-about tracks on the album is the new Haim collaboration "No Body, No Crime." Some fans think it's a mix between The Chicks' "Goodbye Earl" and Shawn Colvin's "Sunny Came Home."
Others think it was inspired by Carrie Underwood's "Before He Cheats." Folklore had its own breakout song with "Betty" peaking No. 6 on the Hot Country Songs chart. She even performed the track at the ACM Awards in September. But Swift could be trying her next country hit with "No Body, No Crime."
"Soon You'll Get Better" (The Chicks)
This Lover track was the first from the country trio in several years. Taylor Swift teamed up with The Chicks on this emotional song. "Soon You'll Get Better" is a stripped-down track that would fit perfectly on either Evermore or Folklore. Swift wrote the song about her mother's ongoing battle with breast cancer.
It's one of the most vulnerable and personal songs that Swift has ever written in her career. The Chicks' vocal contributions on the track are subtle but important. They provide the perfect harmonies on the song's chorus and in the bridge. While "Soon You'll Get Better" is written in Swift's signature second person, it's a conversation that she has with herself as she becomes the caretaker of the one who raised her.
It's as emotional and raw as any country song you've heard on the radio. Check it out below.
"Highway Don't Care" (Tim McGraw and Keith Urban)
Seven years after her breakout hit "Tim McGraw," Taylor Swift recorded the hit song "Highway Don't Care" with Tim McGraw himself. She also invited Keith Urban to play guitar on the track. While this feels more like a McGraw song, it's still one of her best country collabs. Swift and McGraw's vocals surprisingly go together.
"Love Me Like You Mean It" (Kelsea Ballerini)
Kelsea Ballerini and Taylor Swift became fast friends. Ballerini is a huge Swiftie. She made that admission before embarking on her own music career. She couldn't wait to meet the "Willow" singer during CMA Fest. Swift invited her onstage at her 1989 World Tour where they performed Ballerini's first No. 1 hit.
"Babe" (Sugarland and Taylor Swift)
Two years ago, the country duo dropped their new song "Babe" with Taylor Swift. The singer-songwriter reached to Jennifer Nettles and Kristian Bush about a song she had lying around. Little did they know it would become their next hit. Swift's vocals are also featured on the track.
"Pontoon" (Little Big Town)
Taylor Swift recently worked with Little Big Town on their smash hit "Better Man." The two previously performed together during her 1989 World Tour in Pittsburgh. Swift and Little Big Town performed their rendition of the country quartet's "Pontoon."
Which of Swift's country collabs do you like the most? Sound off below. Check back with Country Music Alley for more news on Taylor Swift.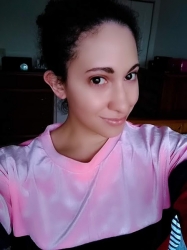 Latest posts by Chanel Adams
(see all)