Taylor Swift is well-known for her philanthropic good deeds. She donates her money to causes she supports, speaks out to raise awareness on important issues. Additionally, she has a loving relationship with her fan base. So-called "Swifties" are often on the receiving end of the singer's generosity. 
So, it comes as no surprise that Swift treats her fellow musicians with the same level of respect. When she was plotting the surprise release of her latest album, Taylor Swift took the date into serious consideration. And then she moved the release so that it wouldn't overshadow another artist's album drop. 
Taylor Swift Changes Release Date For Paul McCartney
As "Swifties" know, Taylor Swift dropped another surprise album earlier this month. On December 11, she released Evermore, a sister-album to her July release of Folklore.
Earlier this week, Beatles icon Paul McCartney shared some secret intel about Taylor Swift on The Howard Stern Show. She reached out to McCartney before releasing her album. It seems that Swift originally planned to release Evermore on December 10. However, she found out that McCartney's new album was coming out that day. 
According to McCartney, Swift emailed him to let him know she would change her album release date. She didn't want to overshadow his album. But somehow, the wires got crossed and he was actually releasing his album on December 18, which is the new date she chose.
Ever the accommodating, Swift went back to her original plan, People reports. The Evermore album ultimately came out on December 11.
McCartney told Howard Stern that it was "a nice thing to do." 
Taylor Swift Shared the Cover of Rolling Stone With Paul McCartney
In November, Taylor Swift was on the cover of Rolling Stone magazine. But she wasn't alone. Paul McCartney graced the cover with the genre-breaking young singer. The two chatted for the magazines Musicians on Musicians issue. 
Paul and @taylorswift13 talk lockdown albums #McCartneyIII and #Folklore, songwriting, numerology and more in the new issue of @rollingstone. Photography by @maryamccartney. Read it here: https://t.co/WRkhxjUk39

🎲 🎲 🎲 🎲 🎲 🎲 🎲 🎲 🎲 🎲 🎲 🎲 🎲#MadeInRockdown pic.twitter.com/NTDaIIr6Nx

— Paul McCartney (@PaulMcCartney) November 13, 2020
Among the topics of discussion was personal life vs. professional life. Swift often uses her personal life as inspiration for her music. McCartney praised her for her ability to live her life so publicly. 
Surprisingly, Swift spilled some details to the former Beatles legend about her relationship with boyfriend Joe Alwyn. She said that her relationship with him is "more real life" than her previous "tabloid" romances. 
Paul McCartney knows about living in the public life. After all, he was just 21-years-old when Beatlemania kicked off in America. Now pushing 80, McCartney enjoys rare moments of privacy. Page Six reports that McCartney loves wearing face masks because he can "go anywhere" and "do anything." 
Paul McCartney's upcoming album, McCartney III, drops on December 18. Swift's Folklore and Evermore are available in stores and on streaming services. Check out this lyric video of her song "evermore" featuring Bon Iver.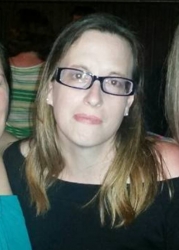 Latest posts by Jennifer Havener
(see all)