Gwen Stefani made a shocking confession on The Kelly Clarkson Show. She stopped by the daytime talk show to chat with her fellow Voice coach. During their chat, Gwen also shared the inspiration behind her new song "Let Me Reintroduce Myself."
Was she inspired by Kelly Clarkson?
The No Doubt frontwoman appeared on the Tuesday, December 15 episode on The Kelly Clarkson Show. The Voice Season 18 winner talked about the unlikely inspiration behind her new song "Let Me Reintroduce Myself." The song and video show the punk-rock icon going back to her roots. The single harkens back to her past but also provides a reintroduction for new fans.
Gwen Stefani also shared the inspiration behind it. She admitted that she was "jealous" of Kelly Clarkson's motivation. The two talked about their songwriting process during the pandemic. Gwen was amazed by Kelly's work ethic.
"My being jealous of you made me want to do music because during the pandemic when you were texting me…" Gwen pointed to Kelly. "She was texting me like all of these amazing songs she had written and I'm thinking, 'How is she writing all of these songs?'"
Gwen joked that she had "no time" to sit down and write songs. She spends most of her time "cooking, cleaning, taking care of all these kids." Gwen referenced her three boys, Kingston, Zuma, and Apollo, who she shares with ex-husband Gavin Rossdale. The singer and her kids quarantined with fiance Blake Shelton on his ranch in Oklahoma.
Kelly admitted that she had to focus on her kids as well. But she still found the time to write. Gwen admitted that she was "missing music" during the quarantine. That's when she knew she had to write her first song.
Kelly loves the song title and message behind it. Gwen wanted to get back to her own roots. She said that "Let Me Reintroduce Myself" was inspired by Kelly and others in her life.
The 25th anniversary of Tragic Kingdom
Gwen Stefani hit a major milestone in her career. She just celebrated the 25th anniversary of Tragic Kingdom, No Doubt's third album. In late October, she also got engaged to Blake after five years of dating. And now, Gwen just got her first-ever win on The Voice with 15-year-old artist Carter Rubin.
It's no doubt that she's on a high right now, excuse the pun. Gwen couldn't stop smiling when she talked about these memorable highlights. She already had won the year with her new song and her big win on The Voice. Now, she's looking forward to 2021 like the rest of us.
She previously shared the difficulties of planning a wedding during the pandemic. She doesn't coronavirus to take center stage. Instead, the couple plans to wait until they can invite their respective families safely.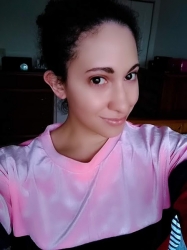 Latest posts by Chanel Adams
(see all)