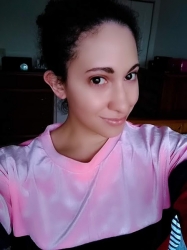 Latest posts by Chanel Adams
(see all)
Kelly Clarkson has a new Christmas song. Country Music Alley shared the details of her duet with Brett Eldredge. The duo has been performing their sexy new song titled "Under the Mistletoe." On Saturday, December 19, the singer announced that it's available on Amazon Music.
Fans in love with Christmas song
The "Since U Been Gone" singer posted a photo of herself with Brett Eldredge on Instagram. She reminded her fans that they can listen to "Under the Mistletoe" on Amazon Music. Fans flocked to the post to share their love for it. For most, it's become their favorite Christmas song. Here are just some of the comments:
"God I love this song [sic] omll it's honestly my new favorite Christmas song."
"One of my best favorite Christmas songs."
"I love this song so much!! It's so good! It has been on repeat!"
"Yay. Such a great song and two of my favorite people!!"
"Your new Christmas song with Brett is my favorite!! Your voices together are great, and the song makes you feel like dancing."
"This song is THE BEST. Period. End of story. Merry Christmas."
Kelly Clarkson and Brett Eldredge reprise duet
Kelly Clarkson gave her fans an early Christmas gift this week. She joined Brett Eldredge to perform their holiday duet during the "Kellyoke" segment on her talk show. Clarkson sang by herself for the first minute of the track. Then, Eldredge stepped in and joined her.
The two have already performed the song on previous occasions. Clarkson and Eldredge last performed the song on The Voice and NBC's Christmas in Rockefeller Center special. Just a day before, Clarkson performed her version of "All I Want for Christmas Is You," the 1989 song by Vince Vance & the Valiants.
She also mesmerized fans with her performance with her take on Judy Garland's "Have Yourself a Merry Little Christmas." She previously covered the song on her 2013 Christmas album, Wrapped in Red.
Duo sparks dating rumors
But let's get back to that duet. Kelly Clarkson and Brett Eldredge sparked the dating rumors with their chemistry-filled performances. It was hard for fans to miss their chemistry. Meanwhile, Clarkson is reportedly "swooning" over the hunky country star.
"They spent lots of time together in the studio and on the phone, and really bonded while they were cutting this sexy song," an insider told Us Weekly.
The source added that "there was some flirting going on."
"Kelly's swooning over Brett's handsome face and gentlemanly manners," the source continued. "On the one hand, it's just what she needs for her confidence but there's a genuine concern because Brett's a real lady-killer who could leave her brokenhearted."
Fans noticed the chemistry she shared with Eldredge. Their performance of "Under the Mistletoe" from The Voice has over 374,000 views and counting. The comments section is filled with fans who think something is going on between them. What are your thoughts on their duet? Sound off below.