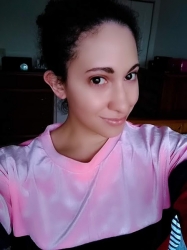 Latest posts by Chanel Adams
(see all)
Kelly Clarkson gave advice on awkward family moments during the holidays. This comes amid her divorce from Brandon Blackstock. The 38-year-old dished out advice on how viewers should handle awkward situations during the most wonderful time of the year. But it's not always joyous if you run into some family drama.
"Walk Away" singer serves up advice
The American Idol alum joked that her fans should add both of her Christmas songs, "Under the Mistletoe" and "Underneath the Tree" to their holiday playlists. Fans have been discussing which one is better. But she also encouraged homemade gifts over store-bought purchases, because of her own experience of crafting with her kids.
"I love making stuff. Not only because it's fun to create something, but also it's, like, therapeutic," Kelly Clarkson explained. "You're just sitting there. Like, when I color with my kids, yeah I'm doing it because it's fun with them, and they love it, and they ask me to do it, but also it's, like, really soothing, oddly."
Kelly admits she "used to laugh at people" who used adult coloring books. But now she's hooked. She finds it "therapeutic" among a "hard year." Then, the singer offered advice for those who get caught in a lie.
"Here's the thing, don't lie. Just own it," Kelly said. She reiterated that people should never lie to their loved ones. Instead, they should "Just own it." And what if you do lie?
Kelly advised the viewer to apologize and "to turn it around." Maybe a "fun little family game" can help change the mood. She admits that lying "happens to the best of us."
Kelly Clarkson on awkward family moments
As for discussing politics at the dinner table, Kelly fears that "most people" won't like her answer.
"I don't like when people say, 'Don't talk about faith or politics or all the big issues…' That's how we get here. That's how we get to 2020. 'Cause no one talks about stuff. That doesn't fix the problem. It doesn't help in any way, shape, or form on either side," Kelly explained. "Why would you not want to have conversations about stuff like that?"
The singer used her relationship with her mother, Jeanne Taylor, as an example. While they have different opinions, they are still respectful and loving to each other. Kelly says nothing will ever change unless we talk about these difficult topics.
She's in the midst of a difficult divorce
When her show premiered, Kelly Clarkson admitted that she "didn't see" her divorce coming.
"2020 has been a dumpster fire," the singer told the audience. "2020 has brought a lot of change also to my personal life. Definitely didn't see anything coming that came."
She admitted that her divorce has been "hard" on her. Kelly said it's not just about her, it's about their children as well. She shares River, 6, and Remington, 4. Brandon also has two children from a previous relationship.
"You know, we have four kids and divorce is never easy, and we're both from divorced families, so we know the best thing here is to protect our children and their little hearts," she added.
An L.A. County judge granted Kelly primary physical custody of River and Remington. In the divorce settlement, Brandon is seeking $436,000 a month in child and spousal support.
What are your thoughts on Kelly's tips? Do you have some of your own? Sound off below.