Carrie Underwood got into the Christmas spirit earlier this year. In September, she dropped her My Gift Christmas album and accompanying HBO Max special. Fans will appreciate these festive gifts until she possibly drops new music next year. In the meantime, the singer has kept the festivities going.
She's dropped a new Instagram clip almost every day. Like most of us, Carrie is counting down the days until Christmas. In her latest Instagram clip, Carrie shared her idea of the perfect Christmas. Of course, the holiday this year won't be perfect due to the coronavirus pandemic. But it still can be fun to imagine.
Carrie Underwood asks fans to reflect on their ideal Christmas
On Tuesday, December 22, the "Hallelujah" dropped a new clip on Instagram. The clip shows Carrie Underwood sharing her idea of the perfect Christmas. However, her idea of a perfect Christmas won't be happening for most people. Some will be apart during the holiday season this year.
"Generally, we do a lot of traveling around Christmas," the blonde beauty says. "We'll go see either my family or my husband's family. I'll spend all day cooking. I'll make a small turkey even though I don't eat turkey. I'll make myself some tofurkey."
As for the fixings, Carrie likes to have cranberry sauce and sweet potato casserole. She loves to "make a ridiculous amount of food" to enjoy with her family by the fire. Her kids wait up for Santa and then they meet the next family and do it all over again.
"It's just watching it through my son's eyes and just getting to spend time with family," she exclaimed.
Carrie also asked her fans their idea of the perfect Christmas. Most of them revealed that they won't be able to spend it with their families this year. Here are just some of the heartbreaking comments:
"Covid free Christmas. My [test] positive, no symptoms, can't hang out with family on Christmas."
"Being with family which won't be happening this year."
"Just being home with my family, especially this year!!"
"Spending time with family is what I wish. We can't do that this year because of Covid. Only allowed to spend time with people in your household. It will be a very different Christmas this year."
The singer was spotted Christmas shopping
Carrie Underwood isn't shopping at the mall this year. The American Idol winner took to Instagram to show her fans how she's getting her Christmas shopping done. Carrie wore a skintight but comfortable look from her CALIA by Carrie clothing line. The "Before He Cheats" singer had on a pink turtleneck with a white vest and galaxy print leggings.
The photo showed her sitting in her living room with cozy lit candles nearby. She also had a fireplace in the background. In the caption, she wrote: "Getting the last of my online Christmas shopping in!! @caliebycarrie #StayThePath."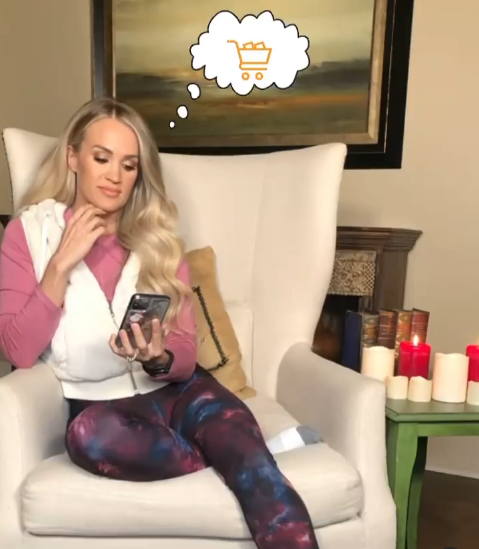 Country Music Alley previously reported that her husband Mike Fisher got her cows for Christmas. In a previous interview, she confessed that she hates giving gifts.
"I'm actually not a good gift-giver," Carrie told ET Canada. "I will tell my husband like, 'Don't get me anything' 'cause that means I have to get something, I'm so awful!"
The country superstar said she loves her strange gift. Cows are her favorite animal. He knows how to make her Christmas feel special even amid the pandemic.
What is your idea of the perfect Christmas? Sound off below.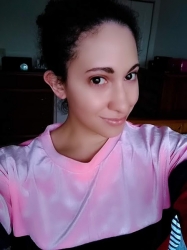 Latest posts by Chanel Adams
(see all)