Country music star Brett Eldredge is over playing second fiddle to his canine companion. It turns out the "Somethin' I'm Good At" singer isn't good at sharing the limelight. Especially with his four-legged friend, Edgar. 
All About Brett Eldredge's Dog Edgar
Country fans likely know all about Brett Eldredge's dog. He adopted Edgar in 2016. Edgar is a Weimaraner/Vizsla mix. As any Weimaraner owners know, they are the ultimate velcro dogs. Given what Eldredge has said about his fur buddy, Edgar has that trait down to a tee. 
Edgar's rise to fame came after several appearances on Eldredge's Instagram. A video of the singing sensation crooning his dog to sleep went viral in 2016. 
Please don't take my sunshine away… pic.twitter.com/Oq55nAmdEy

— Brett Eldredge (@bretteldredge) September 22, 2017
The adorable dog even graced lucky concert-goers by taking the stage with his dog dad. 
Country Star Jokes Dog is 'Retiring' From Instagram Influencer Gig
Videos of Eldredge singing to Edgar helped shoot the dog to social media stardom. In fact, Edgar made regular appearances on Eldredge's Instagram. However, fans have noticed that Edgar isn't featured as often. Some expressed concern that the pup may have passed away. But no, Edgar is fine! But his ego was bruised from all the "Instagram hate," so he's taking a social media break. 
Brett Eldredge was a guest on The Bobby Bones Show earlier this week. In one segment, he answered the Most Googled Questions about himself. Of course, several of the questions were about Edgar's disappearance. 
Eldredge joked that Instagram fame isn't his dream for Edgar. He said, "I don't want to have an influencer dog anymore, I just want to spend time with him all the time."
This isn't a sudden move. People magazine reports that Eldredge hinted back in May that Edgar was "retired" from Instagram fame. 
Edgar Starred In Video For "Love Someone" 
Fans on the internet eat it up when Eldredge shares videos of singing to Edgar. A few years ago, he made the ultimate love letter to his dog. Eldredge's video for "Love Someone" is all about his devotion. The video proves the old adage that dogs are man's best friend. 
In the video, the two share steak and ice cream. They also go for a motorcycle ride, complete with sidecar and Doggles (dog goggles) for Edgar.
Do you have a dog that is your best friend like Edgar is for Eldredge? Tell us in the comments down below about your furry four-legged friends! Check out the video for "Love Someone" featuring Edgar, the Weimaraner/Vizsla mix.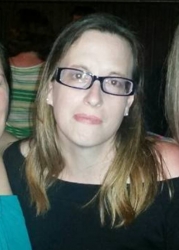 Latest posts by Jennifer Havener
(see all)