Kacey Musgrave is bringing joy to people this holiday season. The singer is on a mission. The Grammy-award winner hasn't forgotten about where she came from. Her music still contains hints of small-town country life. It's often reflected in her art, even if she posts glamorous photos on social media.
How she brought joy to senior citizens
A Central Valley company's mission came through. They were able to bring some holiday joy to local seniors in the Sacramento, California area. They got a beautiful gift from the country music singer. Heidi Hearts Flowers is a flower shop located in Turlock. Earlier this week, they announced a special drive to send people "Pointsetta Grams" to those living in assisted living facilities and skilled nursing homes.
This mission got the attention of Kacey Musgraves, who tweets a link to the organization on Monday, December 21.
"Y'ALL CAME THRU
also thanks for sharing too," she tweets.
Kacey purchased the flowers herself and encouraged her fans to do the same. Schitt's Creek star Dan Levy shared Kacey's tweet on his own account. Just one day later, the Heidi Hearts Flowers announced that their Pointsetta Grams sold out, thanks to both stars.
"This would not have been possible without the generosity of people from all over the US," they said. "We are in awe of the way people can come together for good from social media shares alone."
Y'ALL CAME THRU 😭 also thanks for sharing too @danjlevy pic.twitter.com/9SP3QWLstR

— K A C E Y (@KaceyMusgraves) December 22, 2020
Five hundred Pointsetta Grams will be delivered to nursing facilities in Turlock and the nearby communities. Those areas have been hit hardest by the COVID-19 pandemic. The Turlock Nursing and Rehabilitation Center reported 198 resident cases and 45 deaths from coronavirus, according to the state's dashboard.
"Most importantly, we can remind as many individuals as possible they are NOT forgotten and they are LOVED," the owner wrote.
How Kacey Musgraves continues to help people in need
The "Follow Your Arrow" singer shows appreciation for the country life. Even though her life has changed, she's still aware of her roots. She does this through her charity work. Kacey Musgraves has worked with GLAAD, the Bill and Melinda Gates Foundation, MusiCares, PetSmart Charities, the T.J. Martell Foundation, and Young Survival Coalition.
Kacey does more than donate. She also does charity performances. One of her largest charity performances took place in Johannesburg, South Africa during the Global Citizen Festival: Mandela. The concert supported the Motsepe Foundation, which helps African countries with educational and economic problems.
One of the causes close to her heart is environmental protection. On her 2019 album, Golden Hour, the track "Oh What a World" is about her love for Mother Nature. On Earth Day 2020, she released the charity track of "Oh What a World," with the proceeds benefiting the World Wildlife Fund.
As Kacey's career continues to thrive, she will continue to make an impact with her charity work. Her focus will be on the world and the environment itself.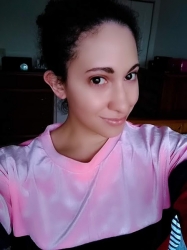 Latest posts by Chanel Adams
(see all)