Taylor Swift fans are not happy with country superstar Brad Paisley. Just earlier this week, Taylor was one of the four women featured on the Legends Corner bar and mural in Nashville. She has since been replaced with Brad Paisley. Of course, her fans aren't happy to hear this news.
They claim that "young Taylor ran country," and made that topic trend on Twitter. The singer-songwriter has gone back to her country roots on her 2020 albums, Folklore and Evermore. But in Nashville, Tennessee, she's no longer considered a country artist. Does that mean Taylor made a mistake years ago when she crossed over to pop?
Taylor Swift removed from Nashville mural
Per Insider, Legends Corner is a dive bar in Nashville that plays live country music. It also features a popular mural outside of the establishment. In 2017, it unveiled 14 past and present country stars. Taylor Swift was one of the 14 musicians who appeared on the mural. But a few days ago, WZTV Nashville reported that artist Tim Davis replaced her with country singer Brad Paisley.
She was one of the four female country artists on Legends Corner. Some country music fans are aware that the industry is male-dominated. Swifties didn't like the artist's decision. "Young Taylor ran country" trended on Twitter after the news aired. Some of them noted that Swift was just 23 years old when she received the Pinnacle Award, a rare honor in the Country Music Awards.
She received the accolade in 2013 when she released her fourth album, Red. Since then, the "Willow" singer made the shift from country to pop music. But on her latest tracks like "Betty," "Cowboy Like Me," and "No Body, No Crime," she has revisited her country roots. Swift fans also argued that she should get recognition for her second studio album Fearless, which is the most-awarded country album of all time.
Taylor swift did not become the first woman to be awarded the pinnacle award and contributed so much to country music only to be replaced on a Nashville mural, utter disrespect

YOUNG TAYLOR RAN COUNTRY pic.twitter.com/pHXNxqMXQM

— Hana 🤍 (@MissAmericHANA) December 25, 2020
Taylor Swift has done just as much for Country music as any other artist on this mural. I'm disgusted https://t.co/P8mNqVmUIz

— Kyleeann (@yourflannelcure) December 25, 2020
Nashville really took Taylor Swift who is the youngest person to ever win 'The Pinnacle Award' for her contribution in country music & popularized the genre overseas off of the Legends Corner Mural, and gave her spot to Brad Paisley who released a song like 'accidental racist' 😐 pic.twitter.com/w8DFqCEkCO

— arpit (@briannerbananer) December 25, 2020
"Cardigan" singer returns to the country charts
Taylor Swift made her big return to country music. And now, she's returning to the Billboard Hot Country Song chart. Per ABC News Radio, the 31-year-old artist returned to the chart this week with "No Body, No Crime," her collaboration with pop trio HAIM. It currently sits at No. 2. Previously, "Red" also debuted and peaked at the second spot in 2012.
"No Body, No Crime" is Swift's second top 10 on the chart this year. It follows "Betty," which reached No. 6 in August. It's also HAIM's first appearance on the country charts. It's also her highest entrance into the Hot Country Songs chart for a woman. Bebe Rexha sat at No. 1 for 50 weeks with Florida Georgia line for their collaboration "Meant to Be" in 2017.
Swift also returned to No. 1 on the Hot 100 Songwriters chart. She received 15 songwriting credits on the Billboard Hot 100, including every track on the standard edition of Evermore. She also returned to No. 1 on Rock & Alternative Songwriters for an 11th consecutive week and Alternative Songwriters for the 10th week. Swift has become the first artist to take over the Hot 100, Country, Rock & Alternative, and Alternative Songwriters charts simultaneously.
What are your thoughts? Do you think Swift should be credited as a country artist? Sound off below.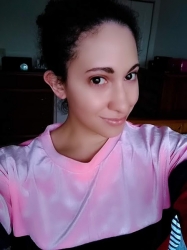 Latest posts by Chanel Adams
(see all)