Jason Aldean and Brittany Aldean had a good 'ole time for New Year's Eve. They were joined by country superstar Luke Bryan and his family. The couple decided to escape Nashville. Instead, they basked in the tropical sun for 2021.
About the Aldeans New Year's Eve trip
According to Taste of Country, the country star and his wife wanted to celebrate the end of 2020 with a tropical beach getaway. Luke Bryan's mom already spoiled their vacation fun on her social media account earlier this week. But the "Got What I Got" shared clips and photos of their vacation. The gang sure looked like they were having a good time.
"Spending New Years on the beach this year with my boo thang," Jason captioned one of his Instagram posts on Wednesday, December 30.
The clip gives fans a glimpse at his beautiful wife. She looked surprised when he pointed the camera at her. Then he pans the camera to the beach. The couple also wishes his followers a happy New Year. It appears that the couple was relaxing on chaise deck chairs at a luxury coastal resort.
Their children didn't appear in the clip. But they should be somewhere around. Also, some noticed that Brittany wasn't wearing a face mask. The couple wanted to hit the beach, even amid the ongoing coronavirus pandemic.
But they looked like the only two around in that clip. This comes after the family came under fire in October. The Aldeans traveled to Walt Disney World for a family vacation. Jason shared a photo of the happy family without masks. Per The Washington Post, he clapped back at some users who called them out for not wearing face coverings.
"Chill out lady," the country singer said to one commenter before deleting the photo. "They are in our pocket. We took them off for 5 seconds to take the pic."
Jason Aldean shares more from his beach trip
The country couple took to social media to share even more clips. Brittany Aldean shared this clip of Jason Aldean dancing with Luke Bryan's mom. She simply wished her followers a "Happy New Year." Over 788,000 users and counting have watched the video.
Most of them were entertained. One fan jokingly wrote: "Watch out Brittany!" Another added: "an iconic group." A third one noticed that Jason and Luke looked "Shwasted."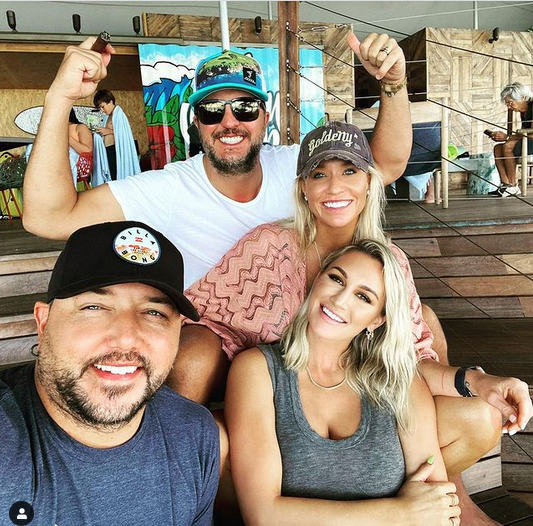 Jason posted a group photo on his Instagram page. He's seen smiling alongside Brittany, Luke Bryan, and his wife Caroline. Everyone looked carefree and relaxed during their tropical island getaway. Fans flocked to the post to share well wishes.
Most of them wished that they could've spent New Year's Eve partying with the Aldeans. What are your thoughts? Sound off below in the comments section.
Check back with Country Music Alley for more news on Jason Aldean.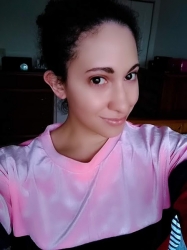 Latest posts by Chanel Adams
(see all)