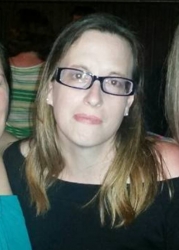 Latest posts by Jennifer Havener
(see all)
Loretta Lynn wasn't joking when she said in 2020 that she has no plans of ever retiring. Despite being 88-years-old, the spitfire from Kentucky is going strong. A few years ago, music fans were concerned that they might lose the icon due to a series of health issues. A stroke, followed by a broken hip from a bad fall, sidelined Loretta Lynn's 2018 tour plans. Then in 2020, the pandemic hit, which put everyone's plans on hold. 
But Lynn didn't sit idly by and let time slip away. Instead, she kept busy with mysterious projects she kept secret from fans until the time was right. Well, it seems that the time is finally right. Loretta Lynn revealed several of her secret projects this week.
New Music From Loretta Lynn
On Monday, January 5, Loretta Lynn kicked off 2021 with a bang. She revealed that one of her secret projects is a new album! Not only will Loretta Lynn release new music, she will have some of the biggest names in country music joining her! 
I am very excited that my new album, "Still Woman Enough" is available to pre-order now! Available 3/19, 4 amazing women joined me on these new songs, @Reba, @CarrieUnderwoood, @MargoPrice, @TanyaTucker. Pre-order it today! #stillwomanenough #womenofcountry #forthegirls pic.twitter.com/otlmiIjmCX

— Loretta Lynn (@LorettaLynn) January 4, 2021
1997, is that you? Almost 25 years after the first Lilith Fair, girl power in music genres is still going strong! (Fun fact: Loretta Lynn was a headliner for Lilith Fair in 2010.)
Echoing her earlier cries that "you ain't woman enough to take" her man, Loretta Lynn is releasing Still Woman Enough. This will be Loretta Lynn's 50th studio album in her long-ranging career! And she won't be singing alone. 
Reba McEntire, Carrie Underwood, Tanya Tucker, and Margo Price, will all feature on the album. Could this be the secret project Reba McEntire & Carrie Underwood was working on? In November, 2020, the duo were spotted in the studio together, but no one knew why. Perhaps now we do! 
Still Woman Enough comes out in March, but fans can pre-order now. 
50 Years of Coal Miner's Daughter
The news of her new album isn't the only project Loretta Lynn has been keeping under wraps. A few hours after the announcement of her new album, the country legend's official Instagram shared a new update.
Loretta Lynn's first #1 album was Coal Miner's Daughter. It went to #1 on the charts in 1970. To celebrate the 50th anniversary, she is re-releasing the entire album on vinyl! Fans won't have to wait long. It comes out on February 12.
It feels like it was just yesterday–50 years since I released the Coal Miner's Daughter album. To celebrate, it will be reissued on vinyl on February 12th. Pre-order at https://t.co/yHSRTX7otW #fiftyyears #coalminersdaughter #CMD #stillproudtobeone pic.twitter.com/tCK76Gnp78

— Loretta Lynn (@LorettaLynn) January 5, 2021
In a statement to Billboard magazine, she said that it's "amazing how much has happened" since the record hit #1.
Are you excited for new music by Loretta Lynn? Make sure to follow our Facebook page for all the latest country music news. 
50 years! This song is my story. This recitation of "Coal Miner's Daughter" is on my brand new album. Check out the new video and pre-order the album today. https://t.co/lnrqv0O2mg #Coalminersdaughter #CMD #50yearsstrong #butcherholler #countrygirl pic.twitter.com/G1vuCNwDdb

— Loretta Lynn (@LorettaLynn) January 5, 2021