Garth Brooks is opening up about his friendship with Blake Shelton. He shared the details in a new interview with American Songwriter. Blake has been making headlines for his relationship with Gwen Stefani. He finally popped the question and the couple couldn't be happier.
Now, Garth is opening up about their friendship. The singers have a friendship that stems from way back when. Garth can't say that he found this friend in a low place. Instead, he's gushing about the "Happy Anywhere" singer. Read on to learn more.
Blake Shelton is not who you think he is
In the interview, Garth Brooks said that Blake Shelton is a great person. He calls him the "the least 'celebrity' guy you'll ever meet."
"If you can't find him, it's because his phone is on silent and he's duck hunting or he's in a blind or he's out fishing," Garth said. "He's just the most regular guy on the planet. It was fun to get hang out with another artist who wasn't worried about what was coming out of his mouth."
In a previous interview with Access Hollywood's Kit Hoover, Garth said that Gwen Stefani is "extremely lucky" to have Blake in her life.
"I love Blake. You're with Blake for 20 seconds, and you know all about him," he explained. "Blake's one of those guys that's got no secrets. He's not going to change on you. He's going to be the same, which is a blessing."
Garth hasn't met Gwen yet. But he hopes he does someday. He has a feeling that he will like her because "good people hang with good people" and Blake is a "solid" person. Garth even said that his pal is a guy who has "no secrets."
"He's not going to change on you. He's going to be the same, which is a blessing," Garth continued. "So I think she's extremely lucky."
Check out Garth's full interview with Access Hollywood below.
Garth Brooks talks about his new album
Let's get back to his interview with American Songwriter. Garth Brooks also talked about his new album, FUN. The album made headlines long before its release. Garth has released new songs "Dive Bar" (featuring Blake Shelton), "Courage to Love," and "We Belong to Each Other."
"Dive Bar" is described as an anthem that celebrates everyone's favorite local hideouts. The latter two songs celebrate inclusivity and human life. Garth says it's important for people to come together, and he wants his songs to address that.
"I found that if you exclude somebody, you know them less than you did before you started," he said. "If you include people, you start to understand they are a lot like you, they have children just like yours, they have fears just like you do. Maybe that understanding keeps you from fighting or shows that the differences between you may be your saving grace, instead of the basis of your fears."
This is a message that everyone needs these days. Garth is no stranger to writing songs about acceptance. However, "Dive Bar" was something he wanted to collaborate with Blake. While Blake and Garth are two of the biggest country stars, they are also unassuming with their blue-collar image.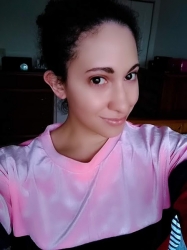 Latest posts by Chanel Adams
(see all)