Kane Brown fans are some of the most loyal and hype people. They are constantly encouraging their favorite artist. After a recent Dallas Cowboys halftime show, Brown's fans even call for him to get his own Super Bowl show. It goes without saying that these fans are anxiously awaiting the release of a full album from their favorite artist.
What we know about new Kane Brown music.
Just last year, Kane Brown dropped an EP entitled Mixtape Vol. 1. There's been speculation of a full album sometime this year according to Pop Culture. The "Worship You" singer even tells sources that, "we've done so many pop collabs recently I think I want some country collabs to complete this mixtape." It's easy to assume that if he's referring to the EP and to "complete this mixtape" he would have to release new music.
His wife is along for the ride.
Kane Brown rings in the New Year by giving his fans a taste of new music. He takes to Instagram to share a video of himself singing along to his new song, "Nothing 'Bout Loving You I'd Change." In the post, Brown encourages fans to "blow this up" so that he will share more new music with them the next day. Consequently, his fans must have done just that, because the next day, he previews a song that is more likely than not, about his daughter, Kingsley, and wife, Katelyn.
Fans of this phenomenal couple may remember that once upon a time, Katelyn Jae was a pop singer. It was only just a matter of time before she joined her husband on a track. It seems that the couple was just waiting for the right track at the right time to present a collaboration to their fans.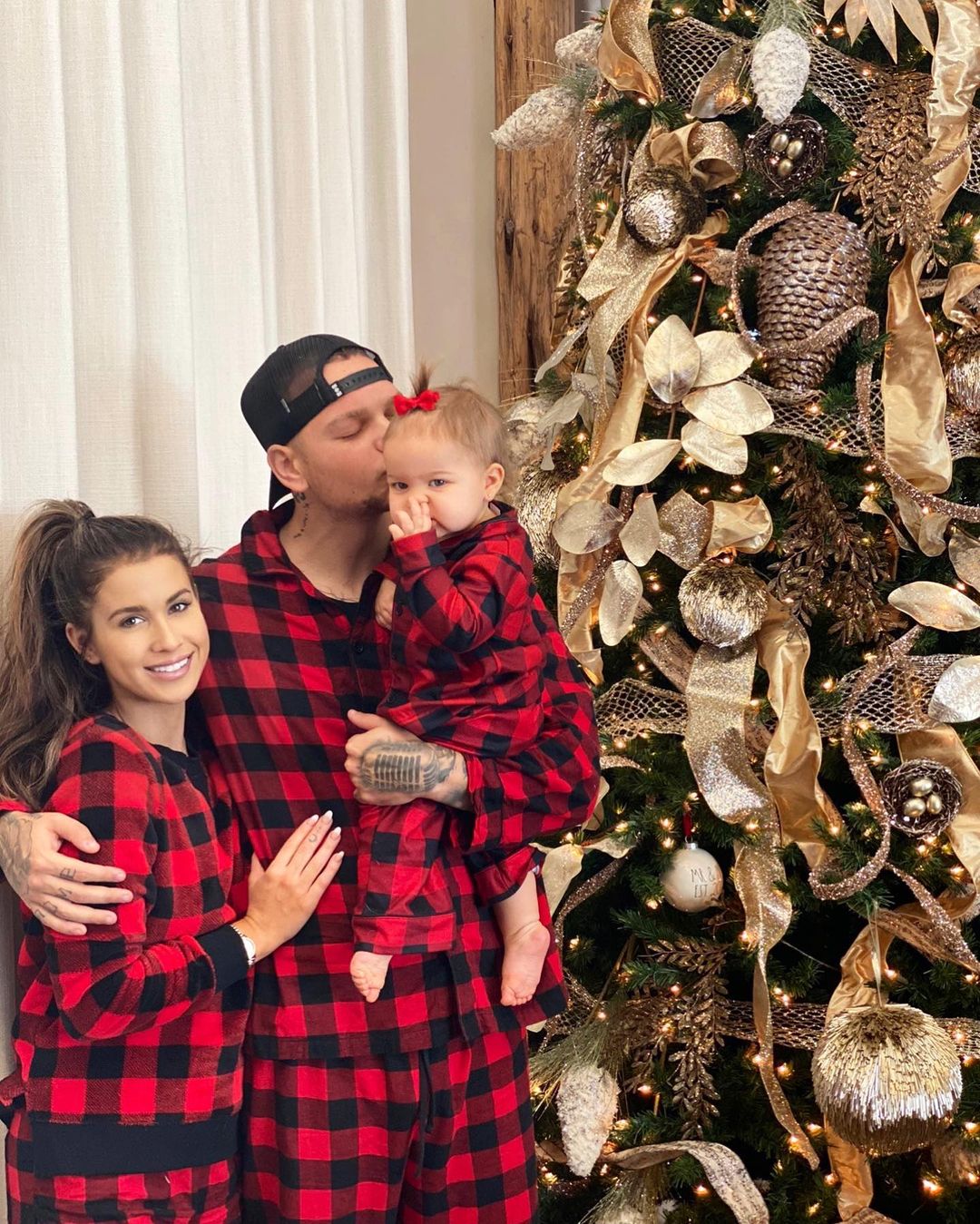 Heartwarmingly, Kane Brown dotes on his wife in an interview with Pop Culture. "She was a pop singer and she put singing on hold and then we had a baby," shares Brown. He goes on to talk about how their collaboration "Mad at This World," came about. "We've been talking about doing a song together and then we just heard this song come in that was perfect for us," elaborates Brown. Sending more props his wife's way, he says, "I tell her that she's my secret weapon."
What we know about "Mad at This World."
In an interview with Sirius XM's The Highway, "Mad at This World" mirrors similar sentiments of "Worldwide Beautiful." Kane Brown lists all the awful things that happened in 2020. However, he says the song is "basically say, 'How could I be mad at this world when this world gave me you?''
Are you excited for new Kane Brown music? Let us know in the comment section below. Come back to Country Music Alley for more news about your favorite Country artists.