Brittany Aldean is opening up about expanding her family with Jason Aldean. The couple often shows off their adorable children on Instagram. Country Music Alley previously reported that Brittany shared her and her husband's "sweetest nighttime ritual" involving their daughter. The couple has no plans of slowing down the family content anytime soon.
Brittany and Jason went through a lot in their six years of marriage. Now, she's opening up about their plans to expand their family. She's even shared some of the things she's learned to keep their marriage strong. Apparently, keeping their marriage strong is about "picking your battles."
Brittany Aldean gives marriage advice
In an interview with ET Online's Cassie DiLaura, Brittany Aldean revealed the secret behind their strong bond. While they don't always "agree on everything," they try to find a happy medium.
"We're very, very different people. We're from different families, different backgrounds, different everything," Brittany explained. "So sometimes it's easy to get into the mindset of, you know, 'I'm right. This is how I was raised and this is what I believe to be true.' And sometimes you just have to say, 'OK, you know what, we're different people and you think this way and it's OK and I think this way and that's OK too.'"
The couple agrees to disagree. Of course, their marriage isn't always perfect. Brittany admits they will "argue sometimes," but it's about being aware of their differences. So, they come to some sort of compromise. Another reason why their marriage is so strong is "making time for ourselves."
"It's very tough with two babies. So at night, that's our time," Brittany said. "We try to put the phones down after a certain time, we have a little wine."
During that time, the couple will watch their favorite TV shows together. Ever since then, they've made it their time to be together. Brittany and Jason are parents to Memphis, 3, and Navy, 1. Their family also includes Jason's two daughters – Keeley, 17, and Kendyl, 13 – from his previous marriage.
Does the couple want more kids?
Brittany Aldean made it clear that they're done expanding their family. When asked if they want more children, she responded with a resounding "No." The reason? Jason didn't want any more girls.
"Jason shot me down real quick after our second," she said with a laugh. "I think it's because he keeps having girls and he's like, 'You can't keep doing this.' If it was a boy, maybe. But no."
Instead, Brittany wants to focus on her health and wellness. She's currently a brand ambassador for the South Beach Diet. The American Idol alum said that working out improved her physical health and mental health. She noticed she suffered from postpartum issues after giving birth to Memphis.
Follow Country Music Alley for the latest news on Brittany Aldean and Jason Aldean.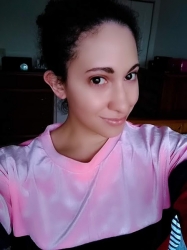 Latest posts by Chanel Adams
(see all)