Thomas Rhett joins the likes of several established Country stars who have their own alcohol brands. Luckily for fans curious to find out more, The Boot lists Country artists with their respective alcohol brands. Of note is Toby Keith with Wild Shot Mezcal tequila, Darius Rucker's Backstage Southern Whiskey, Florida Georgia Line's Old Camp Peach Pecan Whiskey, and Blake Shelton's Smithworks American-Made Vodka.
Thomas Rhett announces his tequila brand, Dos Primos Tequila.
On Monday, January 11th, Thomas Rhett takes to Instagram to announce the release of his tequila, Dos Primos Tequila. Compared to his other posts that are usually family vacations or promotions for his music, this post definitely stands out from the rest.
The primary photo in this post features Thomas Rhett with Jeff Worn. While looking at Jeff Worn's Instagram, it is hard to tell who he is. Consequently, his brief bio only mentions pecans and tequila. However, PR Newswire confirms that Worn is Thomas Rhett's cousin. Ultimately, this could be surmised from the caption. Rhett explains the meaning behind the name Dos Primos. He writes, "Spanish for Two Cousins." However, given one fan's comment, there must be a family resemblance. The fan writes, "I'm still not 100% sure which guy in this picture is Thomas Rhett." Luckily, the father of three confirms that he is "the slightly more attractive one."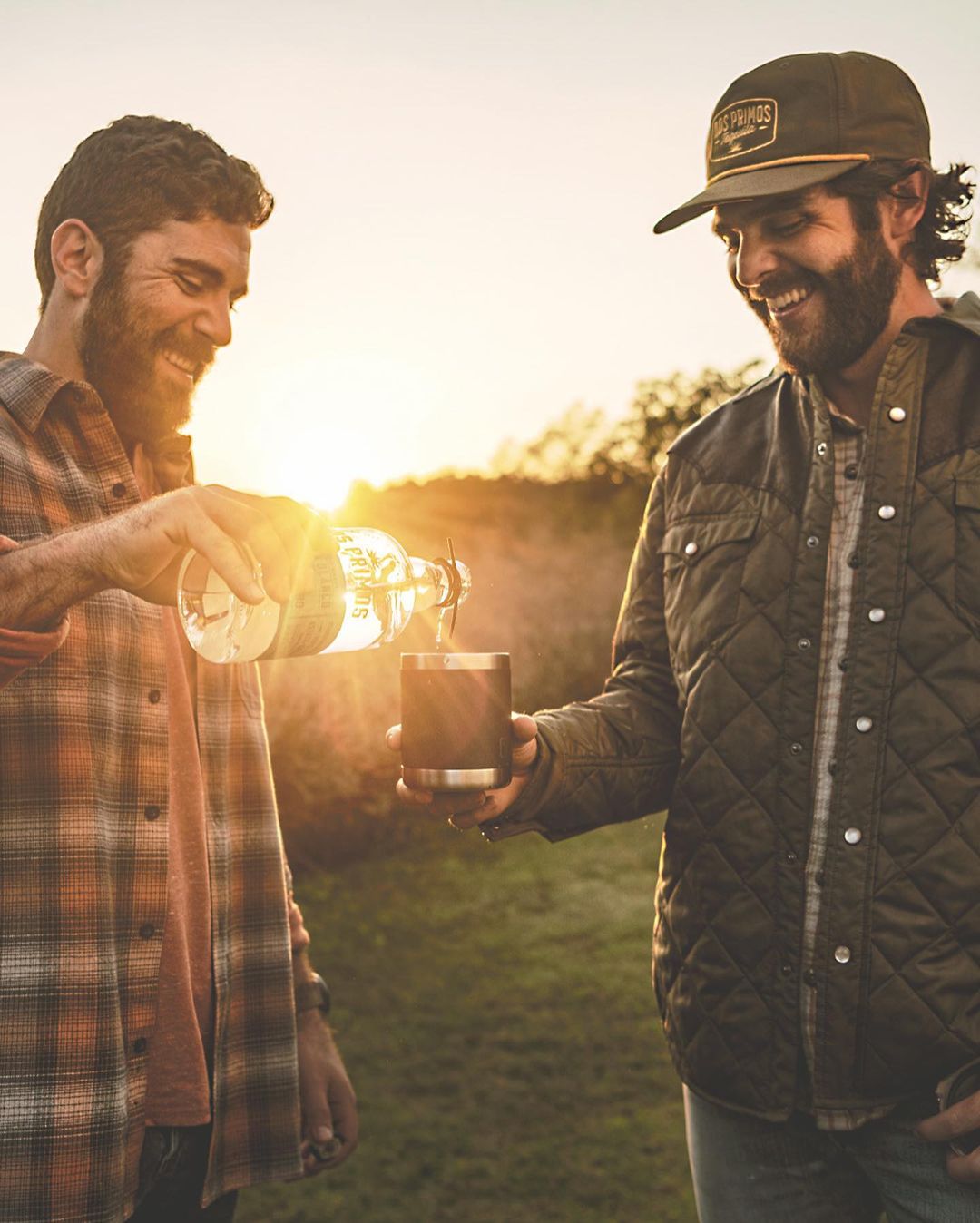 The caption also gives some insight into the process. He states that he and Worn "have been working on [this] for almost 3 years now with fourth-generation distillers who hand-crafted a Mexican tradition inspired by our southern roots." As anyone successful business person would be, the "Die a Happy Man" singer concludes the caption with how proud he is of this accomplishment. "Beyond proud of how it turned out. We can't wait for y'all to try it and hear what you think."
Familiar names chime-in in the comments section.
Kicking off the comments is the Country duo, Dan and Shay. They ask Rhett if he needs a theme song. Hilarity ensues as Thomas Rhett responds, "comment of the year… you got a song in mind?" Cole Swindell even chimes in writing that "Hope I get to try some this summer."
Overall, it seems that Thomas Rhett fans are all about his new tequila. One fan writes, "Seems like we should go deer hunting in Mexico and taste it properly." To which the Country singer responds, "gotta get some out to you."
What do you think about Thomas Rhett having his own brand of tequila? Are you excited to try some? Share your favorite tequila cocktail in the comment section below. Come back to Country Music Alley for more news about your favorite Country stars.