Carrie Underwood wants to shine a light on some dark times. Last year, the Country superstar released her first-ever Christmas album, My Gift. My Gift inspires her so much that she decides to work on her first-ever gospel album. Carrie surprises fans on Christmas when she announced the title of her next project: My Savior.
Few details are available at the time. However, Carrie is slowly opening up about the album. The singer reveals that her upcoming album is a companion piece to her recently released Christmas EP. In these difficult times, Carrie hopes that she can bring a little joy to others.
Carrie Underwood talks about her new gospel album
In an exclusive interview with People, Carrie Underwood reveals why she plans to release a gospel album later this year. The 37-year-old singer wants to spread some light and joy through her music. It makes sense since Country music stars aren't touring right now. So, this is the perfect time for Carrie to explore other genres of music.
The American Idol alum reveals that she worked on the album last year. Carrie calls the new project an album of hymns that she "grew up singing in church." Additionally, My Savior is a companion piece to her Christmas album, My Gift.
"Both of these projects were bucket list projects for me," Carrie told People. "With everything I do, I just want to be positive. And we had the Christmas album, which was so near and dear to my heart."
Wishing you all a Merry Christmas, Happy Holidays, and something NEW for the New Year. Praying for better days ahead. #MyGift #MySavior 😘 🎁✨🙏 pic.twitter.com/AuSs7i8xB7

— Carrie Underwood (@carrieunderwood) December 26, 2020
"Last year was a tough year for everybody, and I just think wanting to be positive in this world and sing these songs that bring me so much joy, hopefully, others can be like that as well and these songs can bring others joy," she continues. "That goes back with everything that I do … I just want to do positive things."
It's the reason why the "Drinking Alone" singer announced her Christmas album back in September 2020. She felt that people needed a little Christmas, right that very minute. Carrie also reveals that My Savior will drop around Easter. With both of these albums combined, she hopes she can continue to spread the love and light.
Underwood announced the new project last month
Carrie Underwood has been teasing new music for some time. But she kept mum on the details. Then on Christmas Day, she announced that she will be releasing My Savior in an Instagram post shared with her fans.
"I am very blessed and very lucky because I have basically been living in Christmasland all of 2020, which was a great place to be for this year," Carrie said. "I've been making music that I love and been just giving my heart to the Lord with My Gift, which you guys have been so wonderful to support."
The Grammy award-winning artist also thanked her fans for their ongoing support. Since Carrie "didn't want all of that to end," she continued recording inspirational music, which led to another album.
"When I was making this music, I felt like my soul was in such a great place," Carrie explains. "I wanted to keep making music like the music off of My Gift … I went ahead and made more music. I made an album called My Savior which is hopefully just a little companion to My Gift."
In October 2020, Carrie released My Gift. The Christmas EP includes classic Christmas songs as well as original tracks. The "Hallelujah" singer also released her accompanying Christmas special on HBO Max.
Are you excited about a new album from Carrie Underwood? Let us know in the comment section below. Check back with Country Music Alley for more news about your favorite Country stars.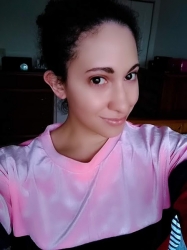 Latest posts by Chanel Adams
(see all)