Carrie Underwood previously teased her new project. First, she teased that she was working on a new project with country superstar Reba McEntire. Earlier this month, the "Before He Cheats" singer talked about making music during the coronavirus pandemic. Carrie is using this time for creative energy.
And now, she finally revealed what she has worked on. In September, she already gave her fans an early Christmas gift. Now, Carrie is announcing a new album for spring 2021. The gospel album called My Savior will release in time for Easter. So, fans can consider it an early Easter present.
What fans should know about the new album
Carrie Underwood shared the exciting news on social media. First, she thanked her fans for their support of her Christmas album, My Gift. Clearly, she was inspired. The "Hallelujah" singer wanted to keep those joyous feelings going into the new year.
"I basically didn't want all of it to end," Carrie said. "I felt like my soul was in such a great place, I wanted to keep making music like the music off of My Gift."
That led Carrie to make My Savior, which is a collection of gospel hymns. She described the new project as a companion album to My Gift. However, its release date is not known. Carrie only said that it would be available in time for Easter, which falls on April 4th in 2021.
"I've been making music that I love and been giving my heart to the Lord," Carrie said.
Wishing you all a Merry Christmas, Happy Holidays, and something NEW for the New Year. Praying for better days ahead. #MyGift #MySavior 😘 🎁✨🙏 pic.twitter.com/AuSs7i8xB7

— Carrie Underwood (@carrieunderwood) December 26, 2020
Her last album, Cry Pretty, came out in September 2018. The singer typically stuck to her traditional three-year cycle between new studio albums since her debut, Play On, in 2009. It'll be no wonder whether My Savior will break that album cycle. My Gift spent several weeks at the No. 1 spot on the Billboard Country Albums chart. It features duets with John Legend and her son, Isaiah.
Carrie has kept quiet on the details of this project. It's also unclear whether her collaboration with Reba will be on this album. It's unclear if any collaborators will join her on this new album or which gospels she chose to cover. Carrie chose gospels that she grew up listening to.
Carrie Underwood keeps her faith close to her heart
The "Drinking Alone" singer made sure that her Christian faith was at the center of her family's Christmas celebrations. The country superstar shares sons, Isaiah, 5, and Jacob, 23 months, with former hockey player Mike Fisher. In a new interview, Carrie Underwood said that their holiday plans involve the church. While she revealed that the "inspirational aspect (of Christmas) is a really important part of the holiday for us," she makes sure to keep those traditions going at home.
"We love decorating the house, and we always get the boys their own tree they can decorate any way they like," Carrie said, as quoted by Toronto Sun. "And, of course, it's all about music and food!"
Carrie wasn't sure whether they would see their families this year because of the coronavirus pandemic. That's her idea of the perfect Christmas. But the couple was determined to make sure this Christmas is "a special time for Isaiah and Jacob."
Are you excited about Carrie's new gospel album? Sound off below.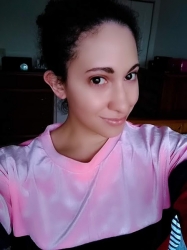 Latest posts by Chanel Adams
(see all)