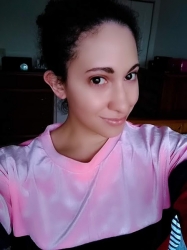 Latest posts by Chanel Adams
(see all)
Jana Kramer revealed she almost joined The Real Housewives of Beverly Hills. She could've joined in June 2020 as Teddi Mellencamp's friend. The 37-year-old actress and singer admitted that she and her husband Mike Caussin tried out for the Bravo series. But the couple never heard back. According to her, it was a good thing.
One Tree Hill alum almost ended up on RHOBH
In a new interview with Us Weekly, the country singer said she could've ended up on The Real Housewives of Beverly Hills. She would've appeared as a "Friend" of Teddi Mellencamp's. However, she never heard back from the producers.
"I never heard anything. I mean, once Teddi [Mellencamp] got let go, that was pretty much [it] because I was going to come on as her friend," Jana Kramer told Us Weekly on Monday, January 11. "I feel so bad for Teddi because I love Teddi. I don't know all the drama that went down but I do love her."
Jana referred to Teddi's departure from the series. In September 2020, Teddi announced that Bravo didn't renew her contract. So, she took to Instagram to share the news with her fans and followers. Teddi made her debut on The Real Housewives of Beverly Hills during Season 8 and starred in the series for eight seasons.
While Jana didn't make the cut, she's glad she didn't. She has a feeling that the franchise wouldn't be a good thing.
"I would get swallowed up alive on one of those shows," she exclaimed. "I care too much about what people think. It would be bad. I wasn't a sorority girl for a reason, so I don't think I could ever do it."
However, Jana would be open to "a docuseries" on her family. The Good Fight author shares her daughter Jolie, 4, and son Jace, 2, with her husband, former football player Mike Caussin. The couple even discussed the possibility of having their own reality show. However, they haven't gotten any bites.
Jana Kramer talks about trust
It might be a good thing that the couple doesn't have their own reality show. As most people know, reality shows can be the kiss of death for marriages. The "Beautiful Lies" singer also opened up about her marriage to Mike Caussin. Jana Kramer admitted that she has trouble trusting him sometimes.
"I trust him today. He's showing up today. He's showing up as a father, he's showing up as a husband and he's living it with integrity," Jana told Us Weekly. "And I had to do my work to continue to trust him the next day after that. And to continue to see his growth and our growth together."
While she doesn't trust him "1000 percent," she trusted him at that moment. In 2016, the former NFL star admitted to cheating on Jana with multiple women. He entered into a facility for intimacy addiction. The pair briefly separated but later reconciled.
The couple's backstory would make for a good reality show or docuseries. What do you think? Should Jana and Mike and have their own show? Sound off below in the comments.