Kelly Clarkson had plenty of sass in her latest "Kellyoke" segments. She recently performed The Chicks' "Sin Wagon" on the latest episode of The Kelly Clarkson Show. The "Because Of You" singer has been making headlines for her electrifying covers on the daytime talk show.
She also covered Fleetwood Mac's "Dreams." These performances are just a long list of covers that Clarkson has covered in recent days. Country Music Alley previously reported when she experimented with a variety of different genres. Her last country cover was Kelly Musgraves' "Rainbow."
Both of these performances are sure to get your toes tapping.
The "Because of You" singer "Sin Wagon" by The Chicks
On Thursday, January 14, Kelly Clarkson and her band, Y'all, performed a country cover of "Sin Wagon" by The Chicks. In her latest "Kellyoake" segment, the American Idol alum wore a long black floral print dress. She turned up the sassiness for this cover with her layered jewelry. Clarkson's cover of the explosive hit stuck to the original sound and showcased her signature Texas twang.
Emily Erwin, Natalie Maines, and Stephony Smith co-wrote the track, which appears on The Chick's 1999 album, Fly. The song never became a single. In fact, it's one of those burner hits that became the trio's most popular songs to date. This performance is just one of the many country covers that Clarkson has performed lately. She has done her rendition on Billy Currington's "Let Me Down Easy," Faith Hill's "It Matters To Me," Joe Dee Messina's "Heads Carolina, Tails California," Pam Tillis' "Maybe It Was Memphis," and Wynonna's "No One Else On Earth."
Her most recent "Kellyoke" segments included covers of Blake Shelton, Carrie Underwood, Kelsea Ballerini, Johnny Cash, Lady A, Rascall Flatts, Shania Twain, and Travis Tritt songs. Check out Clarkson's performance of "Sin Wagon" before.
Kelly Clarkson also covered this Fleetwood Mac classic
Kelly Clarkson also performed "Dreams" by Fleetwood Mac. She put her own laid-back twist on the 1977 hit single. The original song appeared on Fleetwood Mac's 11th studio album, Rumours, and was written by Stevie Nicks. Fans love it when Clarkson performs covers of other hit songs and her ability to cover any song in any genre.
Most of them flocked to the comments section on YouTube. Here are just some of the comments:
"It's official. Kelly is trying to kill me with these covers this year."
"She's doing some of my all-time favorite songs."
"One of the best covers of this song I've ever heard."
"Kelly really needs to make an album of covers. Kellyoke has really showcased her incredible talent."
"Is there anything she can't sing?"
However, Clarkson had to sit down during this performance. She's still recovering from her knee injury she suffered last month after running in heels. But sitting down didn't affect her powerhouse vocals.
What are your thoughts on Clarkson's latest covers? Sound off below in the comments.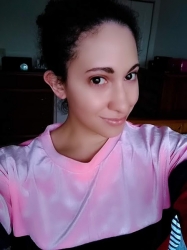 Latest posts by Chanel Adams
(see all)