In October 2020, Blake Shelton popped the question to Gwen Stefani. The couple is engaged after five years of dating. And the country superstar hopes to achieve a goal ahead of their wedding. He revealed that he wanted to lose 10 pounds.
Blake spoke to Luke Bryan during an episode of Party Barn Radio. The 44-year-old said that he wants to get back in shape before his big day with his fiancée. Now that he shared his goal, he can't take it back. Blake is hoping to achieve this goal before the couple weds sometime in 2021.
Their wedding plans are currently on hold due to the coronavirus pandemic.
Blake Shelton makes a big fitness goal
In a new interview, Blake Shelton talked about his weight-loss goal.
"I feel like if I say 10, I have to do it. So, 10," Blake explained. "It's out there now, I can't let people down. I've readjusted all the mirrors in the house. So they look like you when you're taking a selfie from up above because you can't even stand and look at myself in the mirror."
"So I've rearranged them or they're kind of angled down, looking at me," he joked. "So I'm looking up and it's not so bad."
Blake and Gwen first confirmed their relationship in 2015. Their fans see their romance flourish on television as they appeared together on The Voice. Both artists were going through headline-making divorces at the time. They also waited for the Catholic Church to annul Gwen's previous marriage to Bush frontman Gavin Rossdale and it finally happened.
The couple can finally get married in the Catholic Church. However, there's another hurdle and that's the COVID-19 outbreak. Gwen previously said that she doesn't want to make it the center of their wedding plans. She would rather have her parents there at the ceremony.
Gwen Stefani gushes over their romance
Meanwhile, Gwen Stefani couldn't stop gushing over Blake Shelton. She talked about getting her second shot at love on Thursday, January 14's episode of Today. The 51-year-old called her fiancé "one of the most generous human beings." Gwen said that their relationship is a "blessing" because the "Minimum Wage" singer is also her "best friend."
The "Let Me Reintroduce Myself" singer admitted that their romance took her by surprise. At first, Gwen did not realize what was right in front of her. She noted that there was "a lot to consider" before they decided to marry again. Both of them experienced so much "devastation" from their previous marriages.
"There's so many people involved. [My] children and their hearts, everybody in my family, his family," Gwen continued. "We all went through a lot together."
Us Weekly previously reported that the L.A.M.B. designer and her ex-husband were "finally granted" an annulment by the Catholic Church. The annulment was what kept the "Hollaback Girl" singer and Blake from getting married. In March 2019, Gwen began "the formal process" to have her marriage annulled since her faith is important to her. The coronavirus pandemic slowed down the process during the time.
What do you think about Blake Shelton's goal? Let us know in the comment section below. Come back to Country Music Alley for more news about your favorite Country stars.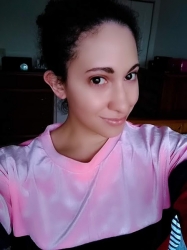 Latest posts by Chanel Adams
(see all)