Kelly Clarkson may have won the first season of American Idol. But her journey on the singing competition wasn't always positive. It's hard to believe but celebrities were "really mean" to her during those days. Now, Kelly has become a celebrity in her own right.
She has since become one of the most respected artists in the music industry. Kelly has experimented with different genres ranging from country to pop to pop-rock and soul. But her life wasn't easy because she was a powerhouse singer on television. Kelly recalled her American Idol days when she was just a contestant in 2002.
Kelly Clarkson reveals celebrities were 'really mean'to her
While talking to Jennifer Love Hewitt on her talk show, Kelly Clarkson revealed the disrespect she got while she was a contestant on American Idol. But first, the "Because of You" singer first took a moment to thank the 9-1-1 star for her words of encouragement during a chance encounter at the time.
"You probably don't remember this, but it stuck with me so long, almost 20 years now," Kelly told her guest, per Us Weekly. "It was at some kind of MTV Awards, VMAs or something, I don't know what it was but you ran up to me. It was right in the final three of 'Idol,' we were so slammed and everything was happening in a whirlwind and people were really mean to us because we're from a talent show and it was the first season."
Kelly recalled the harsh treatment they both received on the red carpet. She called it "a horrible experience." But Jennifer came up to Kelly and told her, "I'm really rooting for you." Kelly never forgot that moment and shared the advice the I Know What You Did Last Summer star told her.
"You told me, 'Please, keep the ones you love so close. It'll end up being a few people in your life, unfortunately, but this business can be really hard,'" Kelly recalled. "'And just remember to keep those people that really love you.'"
Kelly thanked Jennifer for giving her that advice during such "an unkind time." She took it to heart and never forgot it. Of course, Kelly ended up winning that first season of Idol. She has since become one of the show's most successful stars.
Season 1 winner opened up about her Idol experience before
The Texas native has always been honest about her time on the reality series. Though Kelly Clarkson won, she didn't have the easiest time with it.
"The first three years of my career was me just paying for winning a talent show," Kelly told USA Today back in 2019. "I got real bitter. I was just looking for anyone to talk to who knew what I was going through."
She has since released several hit songs and chart-topping records. In 2018, Kelly joined The Voice as a coach during its 14th season, turning down a spot on Idol. That same year, American Idol got rebooted on ABC. But Kelly was already in talks with the NBC singing competition before American Idol made its return.
Are you shocked to hear about how Kelly Clarkson was treated on American Idol? Let us know in the comment section below. Make sure to come back to Country Music Alley for more news about your favorite Country stars.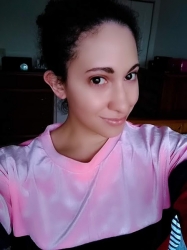 Latest posts by Chanel Adams
(see all)