Randy Travis is a Nashville boy at heart, but his life is in Texas now. Born in North Carolina, Travis made his career in Nashville. According to his Wikipedia bio, he dropped out of high school and later moved to Nashville in 1982. 
While in Nashville, he became a staple on the country music scene. Later in his career, his focus went from country music to Christian country music. He had moderate success with religious-themed albums Rise and Shine and Worship & Faith. To this day, many fans cite "Three Wooden Crosses" as their favorite Randy Travis song. 
After a tense divorce from his former manager, Elizabeth Hatcher, Travis was on the move. He took up residence in Texas, along with his now-wife, Mary Travis. 
Legal Trouble & Stroke
Texas has not always been kind to Randy Travis. In 2012, his multiple arrests and the subsequent bodycam footage made national news. In February of that year, Travis was found in the driver's side of his vehicle with an open bottle of alcohol. 
And things only got worse from there. A few months later, in August, he was found naked in the middle of the road. He had been in a car accident prior to the police finding him. As the bodycam footage showed, he made threats against the officers when they were arresting him. The footage leaked online and went 'viral' before going viral was a thing. 
A year later, Travis suffered a stroke while in the hospital for an unrelated respiratory illness. Almost 10 years later, Randy Travis still hasn't recovered 100% from the stroke. While he is able to walk, he is usually confined to a wheelchair. Furthermore, the stroke left him with cognitive issues with his speech. It's unlikely that he will ever fully recover. However, his medical issues don't stop him from living his best life. 
In fact, in 2020, Randy Travis released his first new single in years. "Fool's Love Affair" was recorded almost 2 decades before his stroke. Country blog site Saving Country Music notes that while Travis' new song got radio play upon release, Texas radio stations continue to keep the song in regular rotation.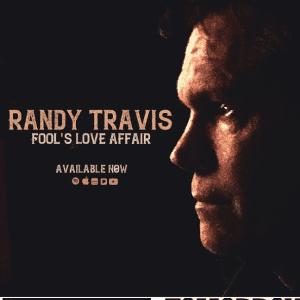 Texas Embraces Randy Travis
Despite his legal trouble, Randy Travis is clearly deep in the heart of Texas. Saving Country Music credits Travis as a mentor to several musical acts trying to break into the country music mainstream. The site notes that he surprised Cody Jinks during a show in Oklahoma last year. In fact, Travis even name-dropped the young singer in his memoir, Forever and Ever Amen. 
More recently, Randy Travis surprised concert-goers by making a surprise appearance during the Josh Abbott Band's concert at Billy Bob's Texas earlier this month. As a tribute to the iconic singer, the band performed an acoustic version of his greatest hit, "Forever and Ever Amen." The crowd joined it, as well. 
 

 

View this post on Instagram

 
Country music fans still love Randy Travis, even after all these years. And it looks like Texas does, too. Make sure you follow our Facebook page for all the latest news about your favorite country artists.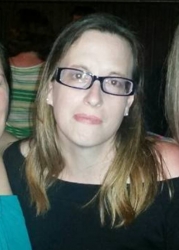 Latest posts by Jennifer Havener
(see all)