Willie Nelson shared an important message with his fans. The country legend revealed that he received his COVID-19 vaccine. The 87-year-old took it via a drive-up service at the Family Hospital Systems in Texas. Nelson was one of the first Americans who received the first batch of the vaccine.
According to the CDC, the "On the Road Again" star is part of the second group of people who should receive the vaccination first. Nelson has been playing it safe amid the ongoing coronavirus pandemic. But he hit the road again to combat against the novel virus. Nelson also shared some advice for his fans.
Willie Nelson gets historic vaccination
The country music star received his first dose of the COVID-19 shot. Per CNN, Willie Nelson received it at a drive-through location in Texas earlier this week.
"Getting your COVID vaccine is Willie cool!" Family Hospital Systems wrote in a Facebook post on Wednesday, January 12. "Get your shot! Take care of yourself and others. #slowthespreadofcovid19"
"Thank you, Willie Nelson, for helping Family Hospital Systems slow the spread of COVID-19," the hospital wrote. "We want to encourage everyone to continue to get routine tests and signup for a vaccine. Family Hospital Systems drive through tests and vaccines are convenient and easy."
Nelson shared an important message with his fans. He also thanked the facility for giving him the vaccine.
"Get your shot! Take care of yourself and others," Nelson wrote in his Facebook post.
Nelson's health is at the top of fans' minds. The singer-songwriter has suffered from health problems over the years. He's dealt with setbacks as a result of living on the road. Back in 2015, Nelson underwent surgery to help clear his lungs from years of smoking cigarettes.
But then he had to cancel his tour in 2019 due to breathing problems. Nelson has also raised money for those affected by COVID-19 through his live-streaming benefit concerts. Now, he's been vaccinated to encourage the world that it's safe and okay. He's been doing his part to slow the spread of coronavirus.
Annie Nelson reveals how they're staying safe
In an interview with Rolling Stone, Annie Nelson revealed to Rolling Stone that she and Willie Nelson have been playing it safe. The couple has been mostly been in quarantine amid the coronavirus pandemic.
<
"We're lucky," Nelson's wife told Rolling Stone. "We made sure that [he] wasn't cutting anybody – in fact, the healthcare workers were kind of angry that we had waited so long because he is 87 years old and has COPD."
Although they're in lockdown, Annie admits that she's been "insanely type A" about keeping her famous husband safe.
"Stuff doesn't even come into the house unless it gets sterilized," she added.
Nelson is still writing and recording music at his home studio. He's also working on an album with his sons Lukas and Micah. The couple also exercises "three times a week" so they can stay "sane," Annie joked. The Nelsons registered online for their vaccine.
Check back with Country Music Alley for more news on Willie Nelson.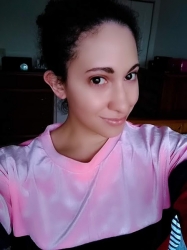 Latest posts by Chanel Adams
(see all)