Latest posts by Mandy Robinson
(see all)
Jana Kramer interviewed the infamous Rachel Uchitel on Sunday, January 17, for her podcast Whine Down. But before Uchitel joined the podcast Jana came in with some heavy blows that landed. At the start of the interview, Jana's husband and former football player Mike Caussin said this episode would be "triggering". "It's gonna be uncomfortable, but y'all love that," Caussin quipped.
This episode "sucked" for both Kramer and Caussin because they interviewed Tiger Woods former mistress and Caussin has a history of infidelity. Jana flatly stated, "I hate her, honestly," then continued, "That's a really mean thing to say. I don't know her". But Jana clarified her feelings, "She's the face of someone else I hate. And that's where I feel bad. Because I don't know her story."
Jana Kramer has personal experience
Jana has always been open about Caussin's struggles with intimacy addiction and cheating. She has even confronted some of the women that her husband cheated with and talked about the experiences. "One that I talked to was, like, so sorry and then the other girl I talked to … didn't seem apologetic." This hurt Kramer as she reminisced, "I don't even remember her saying sorry".
Kramer even apologized to Uchitel when the interview started. She told Rachel, "It's rude to say I hate someone that I don't even know. I want to apologize because … I don't know you". Jana talked during the interview about how she equated Uchitel with the women that her husband cheated with. She was ashamed that she judged Uchitel without knowing her story. "So I really am so sorry for just not getting to know your story before I passed judgment. Because I'm sure you've gotten that judgment from a lot of people."
Uchitel was very gracious and understanding of Jana's feelings. "I get it because your husband did something." She admitted felt horrible for her mistakes that hurt another woman, but she also has been paying for those mistakes for ten years.
Rachel Uchitel's story
Rachel Uchitel finally told her version of the affair between herself and Tiger Woods during the second part of HBO's documentary Tiger. She explained that she met Tiger in a club, he took her phone number and they soon began seeing each other. "It was intimidating, this was Tiger Woods. I knew he was married. I knew he had responsibilities."
The documentary is the first time that Rachel has been candid about the affair, but she "needed to speak for me." The film was a chance that she needed to break free from the "shackles" and to "get rid of the shame." Uchitel is not the only woman that Tiger Woods was linked to during the 2009 scandal. But she has felt the weight of her involvement with him to a greater extent. "I regret that he was married, and I regret the mistakes that I made, but people came at me like they wanted to blame me for the fact that a married man cheated on his wife". Uchitel went even further saying, "It was like I was the only one that was responsible for Tiger's action."
Rachel has talked about how difficult it has been for her to find work despite her resume because of the notoriety that comes with her name. "In a lot of scenarios, the men get to have a comeback and the women don't. … they get pigeonholed in this thing. The comments of 'home-wrecker,' 'mistress,' 'slut,' 'whore' and the blame just gets put on you, and you can't get away." Jana Kramer regretted her feelings even more knowing what Uchitel had experienced. "I can't imagine living those years with so many people just hating on you and not getting to know you."
Jana and Rachel really talk
The podcast opened wounds for Kramer and Uchitel. Kramer recognized that she blamed Rachel for the actions of others and that was not fair or right. "I feel really bad, my direct quote was 'I hate her' but I don't hate you." The "I Won't Give Up" singer said. "I hate his affair girls. But I label everyone that cheated on someone 'that girl.' I think I just have so much hate for his affair girls."
Uchitel reached out to Jana asking for understanding. "And I've had to feel hatred like your hatred for me for ten years. And I didn't do that to you. I did it to someone else and I feel horrible but I didn't do it to you and I hope you realize that. And I'm sorry". She even expressed her hope that Caussin "doesn't make mistakes like that again" and wanted only the best for the couple.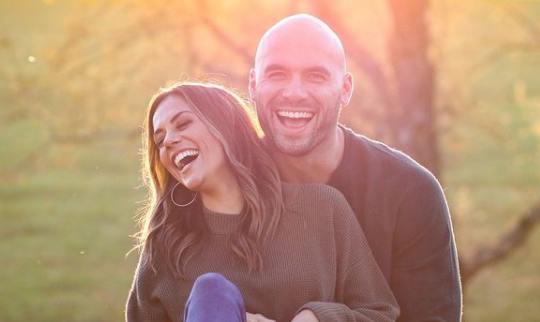 In the end, Kramer thanked Uchitel for her comments and appreciated what she had to say. The take away for Jana Kramer was compassion and more understanding. "I think it's a huge lesson for women who have been cheated on or vice versa to know that just because someone else did doesn't mean they're a bad person."