Blake Shelton popped the question to Gwen Stefani in October. However, the couple's wedding plans are on hold amid the coronavirus pandemic. They don't want to make COVID-19 the central focus of their big day. Additionally, they would love to have both of their parents there.
Country singer Raelynn sat down for an exclusive interview with Entertainment Tonight. During the interview, she discussed her new album, Baytown. The "Keep Up" singer also revealed whether she would attend Blake and Gwen's future wedding. She has high hope about attending their wedding.
But of course, there's a catch!
Raelynn wants to perform at the wedding
She told Entertainment Tonight's Rachel Smith that if she were to attend the ceremony, Blake would be "getting a mouthful" from her.
"If Blake and Gwen were to get married, would you see yourself probably going to the wedding or maybe performing at the wedding?" ET's Rachel Smith asked, per Music Mayhem Magazine.
"If I wasn't invited to his wedding, I would be highly offended, oh he would be getting a mouthful from me, trust me," Raelynn responded.
"There's a new song right there," Rachel added.
"He did. That's what my favorite thing is about Blake, is like, I didn't even know that he canceled a show but he really wanted to be at my wedding and that meant the world to me," she continued. "He's so sweet."
Raelyn married her longtime boyfriend Josh Davis on February 27, 2016. The two had a beautiful wedding on a farm in Franklin, Tennessee with 300 guests. Raelynn and Blake remained close friends since he was her coach on The Voice. The two became close eight years ago during the second season of the singing competition.
Blake Shelton wants Adam Levine to perform
Raelynn might have to move aside. Blake Shelton previously joked that he wanted Adam Levine to perform at his wedding. During his virtual appearance on Late Night with Seth Meyers, the "Minimum Wage" singer revealed that he wants the fellow Voice coach to perform during the nuptials.
"I've decided that I've been doing this a long time now and I've got a lot of favors out there," Blake said, per People. "He may not like, but Adam Levine's gonna have to get the band together and come and play at our wedding."
The "God's Country" singer also extended an invite to his band, Maroon 5.
"Their music is so boring that it won't distract from the festivities and the reception," Blake joked.
"You should just have them perform in a separate barn," Seth responded.
Country superstar wants to lose weight
Blake Shelton recently admitted to his longtime friend and fellow musician Luke Bryan that he wants to lose 10 pounds before his wedding. The two chatted on Luke's Apple Music Country show Party Barn Radio. Blake said he wants to lose some weight before the big day.
"I feel like if I say 10, I have to do it," Blake said, per Pinkvilla. "So, 10. It's out there now, I can't let people down."
He joked that he readjusted the mirrors in his house so he can see himself and remember his weight-loss goals.
"I've rearranged them or they're kind of angled down, looking at me," he continued. "So I'm looking up and it's not so bad."
Blake proposed to Gwen after five years of dating. Who do you think should perform at Gwen and Blake's wedding? Sound off below in the comments.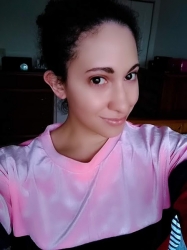 Latest posts by Chanel Adams
(see all)