Luke Bryan credits Blake Shelton for encouraging him to join American Idol. The two longtime friends talked about their experience with their singing competition shows on Bryan's Apple Music show, Party Barn Radio. Bryan is a judge on Idol, while Shelton is a coach on The Voice. Not only are they good friends, but they also lead similar career paths.
Though they're on dueling shows, it hasn't changed their friendship. In fact, Shelton inspired Bryan to join American Idol. The pair bonded over their similar spots on the popular music competition series. Read on to learn more.
Luke Bryan is in awe over American Idol
During the latest podcast episode, Luke Bryan thanked Blake Shelton. He credits the "Minimum Wage" singer for advising him to join American Idol. Bryan loves that he gets to help people follow their dreams. According to him, it's one of the best parts of the job.
"Nothing is more fun than being in the room when a star is born," Bryan said. "I mean, you got to go through hundreds of people to find that star."
The "Country Girl" singer recalled a time when he first heard Idol alum Gabby Barrett sing. Like most of America, he was in awe of her talent. Finally, Bryan understood what the show was about. Making people's dreams come true — even small town folks.
"It's just like when Gabby Barrett walked into American Idol, she didn't win American Idol, but even I just said, there was just something magical about that," Bryan exclaimed. "I know you've seen that stuff too, and that's what brings you back."
Bryan joked that he and Shelton often compete against each other. But hearing the stories of the contestants made him feel like he's part of something special. There have been moments when Bryan would get "emotional." He added that it's "amazing" to see these young people "put their life on the line."
He thanks his buddy Blake Shelton
Blake Shelton noted the differences between American Idol and The Voice. He said that the contestants have different journeys.
"I've always said that the tough parts of our jobs are in two different timelines because what you guys do with the audition process, you're literally out there hitting the streets," Shelton explained. "People coming in with a number taped on their back or chest or whatever, and they're just as raw as they could possibly be. Where on The Voice, by the time they get through the audition process to make it onto the blind auditions, they're a little more prepared for that moment because of what they go through just to get to that part."
Bryan called his experience on American Idol an "amazing ride." Then, he thanked Shelton for encouraging him to be part of the show.
"You said, 'Do it.' I said, 'Heck yeah, I'm going to do it,'" Bryan recalled. "Man, it was like you told me. It certainly opens your eyes, opens your world up to stuff you never can imagine. Thank you for that."
Bryan will return for his fourth season of American Idol. Yes, it's been four years since ABC rebooted the show. The show will premiere on Sunday, February 14 at 8 p.m. ET.
Meanwhile, Blake Shelton just finished his 19th season on The Voice.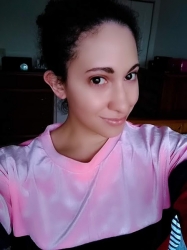 Latest posts by Chanel Adams
(see all)