Carrie Underwood would have not had a hit song on her hands. "Jesus, Take the Wheel" changed the singer's life. Because of that track, she became one of the biggest singers in contemporary country music. However, that song could have turned out differently.
Lady A singer Hillary Scott recorded the song. Scott spoke with Taste of Country about how that track came to be. She landed a development deal in Nashville before she joined the band. Scott would've been a solo singer. And Underwood would not have ended up with that song at all.
Hillary Scott reveals the origins of "Jesus, Take the Wheel"
Brett James, Gordie Simpson, and Hillary Lindsey wrote the track. Hillary Scott ended up with the song when she was listening to songs to record. Even though she recorded it, it didn't work out. Instead, Carrie Underwood ended up with the track.
"It was one of my favorites, and then that was all right in the time she was on American Idol," Scott told Taste of Country. "She was a country artist on American Idol, which was amazing, and that song really spoke to her."
However, Scott didn't release any material from that development deal. She ended up forming Lady A with Charles Kelley and Dave Haywood in 2006. The trio released their self-titled album in 2008. They also scored a hit with their single "Need You Now."
Underwood went on to win American Idol. She released her debut single "Inside Your Heaven" and later released "Jesus, Take the Wheel." Both tracks appeared on her debut album Some Hearts, which dropped later that year. The song gave Underwood her first No. 1 hit on January 21, 2006. Also, Underwood won an ACM Award for Single of the Year and two Grammy Awards for Best Country Song and Best Female Country Vocal Performance.
Carrie Underwood is venturing into gospel music
The singer is now exploring a different avenue. Carrie Underwood is releasing her forthcoming album, which is a companion piece to her Christmas album, My Gift. The 37-year-old singer made the announcement on Christmas Day. In an exclusive interview with People, the "Hallelujah" singer shared her plans to release her first-ever gospel album.
Underwood hinted that the album is full of hymns that she "grew up singing in church." She felt it was important to release something inspirational in these difficult times. It's the reason why she released her Christmas album back in October 2020. Underwood admitted that both albums were her "bucket list projects."
"Last year was a tough year for everybody, and I think just wanting to be positive in this world and sing these songs that bring me so much joy, hopefully, others can be like that as well and these songs can bring others joy," Underwood said. "That goes back with everything that I do … I just want to do positive things."
Underwood previously said that My Gift was "a long time coming." The album included a mix of Christmas classics and original songs. Underwood also recorded her rendition of "Little Drummer Boy" with her 5-year-old son, Isaiah Michael. However, the tracklist for My Savior is unknown at this time.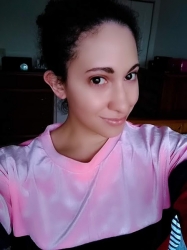 Latest posts by Chanel Adams
(see all)