Twitter users are ready to cancel Garth Brooks AGAIN. For the third time in less than a year. It seems that the slightest hint of a political statement lands the country singer in hot water with his fans. On Monday, January 18, Brooks was the latest musical act announced for a post-inauguration celebration. And the backlash was swift, with people who usually bemoan "cancel culture" trying to cancel Garth Brooks. 
Fans OUTRAGED That Garth Brooks Will Perform For Biden's Inauguration
Due to the coronavirus and ongoing security threats, President-Elect Biden's inauguration will be low-key.  The usual throngs of people will be absent. In fact, the entire area surrounding the National Mall is on lock down. 
While Biden will attend the traditional outdoor swearing-in, many of the other traditions were scrapped. There will be a virtual "Parade Across America" in place of the usual festivities. 
An A-list lineup will perform for a televised special later in the evening, after Biden's morning afternoon swearing-in. At the time of the announcement regarding Brooks' appearance at the inauguration, the singer said it was meant as a sign of "unity," not political affiliation. In fact, Newsweek quotes Brooks as quipping he would be the "only Republican" in attendance. 
However, outraged social media users were not here for unity. In fact, many of them vowed never to buy Garth Brooks' albums, merchandise or attend his concerts. 
Just a few of the hundreds of Twitter comments include: 
BOYCOTT GARTH BROOKS!!!
Just wanted you to know how much I now despise you and your music. I have deleted all your music from my iTunes account and destroyed all of your cds. I hope you and your crazy wife go completely broke. #IDontUnifyWithCommies
You really do have friends in low places. Lots of your fans are disappointed in you. 
While some people were angry, many others came ready with jokes. They couldn't help but reference Brooks' alter-ego, Chris Gaines. In fact, both "Chris Gaines" and "Garth Brooks" were trending on Twitter for hours after the announcement. 
Super cool that Garth Brooks is performing at the inauguration but I'll only be hyped if Chris Gaines shows up.

— Julie S. Lalonde (@JulieSLalonde) January 19, 2021
i'm sorry, but garth brooks has canceled his performance at the inauguration due to the backlash. in related news, his replacement is a fellow named chris gaines.

— Leon Thomas (@renegadecut) January 18, 2021
Other Fans Ready to Cancel Singer Over Rumors He's a Trump Supporter
Garth Brooks has never been one to get political. And so, fans were taken aback in September of 2020 when it appeared that Brooks was a Trump supporter. The rumors stemmed from the report that Brooks was among the participants in a video to ease fears about the coronavirus. 
However, the video was never meant to be a political statement. In fact, it was meant to bring the country together to fight the coronavirus pandemic as a unified front. 
Garth Brooks JerseyGate
If you think those first two attempts to "cancel" Garth Brooks are wild, did you forget the Sanders jersey debacle? In February of 2020, Brooks was spotted backstage at one of his concerts sporting a #20 Sanders football jersey.
Garth Brooks is playing at the inauguration, but everyone knows he backed Bernie. Garth wore his jersey after all… pic.twitter.com/bkX9cCcIAy

— Tony Goettsch (@cougar_1997) January 18, 2021
Newsweek notes that Brooks had just finished performing at Ford Field in Detroit, where the Lions play. Additionally, during the concert, the singer gave football player Barry Sanders a shoutout. 
But somehow, some Twitter users saw the photo and thought it referred to Bernie Sanders. The Vermont Senator was running for President at the time. Garth Brooks fans slammed him on Twitter, thinking he was a "Bernie bro." 
Lucky for Garth Brooks, Twitter "cancel culture" lasts for a few hours as a trending topic before another takes its place. 
While the singer was mum about which song he would be performing, writer Alex Thomas (@AlexThomas) caught Garth Brooks singing "Amazing Grace" at rehearsals the day before the inauguration. 
also caught this clip of just the first bars from Garth Brooks pic.twitter.com/mVK3QfQ2pQ

— Alex Thomas (@AlexThomas) January 20, 2021
The inauguration begins at noon on January 20th. Read more details here. 
Make sure to follow Country Music Alley's Facebook page for all the latest country music news.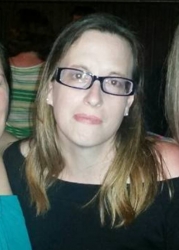 Latest posts by Jennifer Havener
(see all)