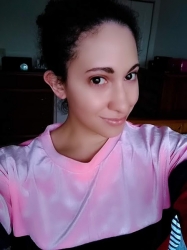 Latest posts by Chanel Adams
(see all)
Loose lips sink ships. Jana Kramer is keeping quiet about her "flings and flirts" from Dancing with the Stars. The singer admitted that she was flirtatious behind the scenes. But she's not going to name names. The DWTS alum wants to keep her lips sealed about the time she competed in the ABC ballroom competition.
One Tree Hill alum won't share names for a good reason
In an interview with E! News, the actress talked about a passage from her memoir, The Good Fight. In the book, Jana talked about the "flirts and flings" that took place when she competed on the television show. But she admitted that she won't reveal the names in her book or in the interview.
"There's other people involved," Jana Kramer told E! News. "Some people don't want to be as open and it would be wrong of me to name names when I don't think that's fair."
Just because she's open about her life doesn't mean she will drag other people "out into the openness." The country star says she respects people's privacy. While that time of her life was fun, she doesn't want to reveal any more about it. She respects the fact that some people want to keep their flings a secret.
"Some people live dark lives," Jana explained. "Some people want to be more secretive and they want to be able to have a fling and nobody cares."
But Jana's book is not about who she hooked up with. But some of her "flings" did end up hurting her. The "Whiskey" singer didn't want to end up in such a situation, especially after her split from husband Mike Caussin. Jana and Mike briefly separated in 2016 and later renewed their vows after she was on Dancing With the Stars.
Jana competed during Season 23. She partnered up with Russian dancer Gleb Savenchko. Jana and Gleb made headlines for their chemistry. The pair performed an electrifying dance on Latin Night when they laid on a bed covered with silk sheets and ended with a sexy shower scene.
Jana Kramer isn't surprised that DWTS pairs end up as couples
Dancing with the Stars is known more for its pairings outside the ballroom. Most of the pairings have become happy couples. Former contestant Chrishell Stause revealed she's dancing professional dancer Keo Motsepe. Jana Kramer admitted that she's not surprised that people find love on the show.
"When you're close with people on that show, of course, you're going to form relationships because you spend so much time with them," she explained. "It totally makes sense…It's why co-stars always fall in love with each other. It's because you're so close."
But Jana remained in love with her husband. The couple continues to work on their marriage as they share their ups and downs on their joint podcast. Jana is also looking forward to their future. She can only see things going up from here.