Willie Nelson shocked fans with his set of wheels. The "On the Road Again" star didn't drive in a pick-up truck or van when he got his COVID-19 vaccine. Instead, he showed up in a Tesla. This might sound unexpected to fans of the country legend.
Last week, a photo went viral on social media. It showed Nelson getting the COVID-19 vaccine. The pic also revealed the kind of vehicle that he drives and fans are shocked. It's not a typical country vehicle, nor is it a Nelson kind of vehicle. Check out the photo below.
87-year-old drives Tesla
Willie Nelson has always had an interest in environmentalism. He shared his thoughts on vehicles that are good for the environment and mankind. Nelson owned BioWillie, which was a biodiesel company that folded seven years ago. The company ended due to the increased demand for electric cars. Check out the photo of Nelson's Tesla.
Country Music Alley previously reported that Nelson got the vaccine. But the name on the steering wheel stood out to people. Some fans noticed that he was driving a Tesla, owned by Elon Musk. The co-founder and CEO is the head of design, engineering, and global manufacturing of the company's battery products, electric vehicles, and solar energy products.
According to Taste of Country, it's not unlike Nelson to own a Tesla. It's the perfect fit for the country singer. Back in 2008, his drummer, Paul English, revealed to Texas Monthly that Nelson used to pull a trailer with his Mercedes Benz. Just a few years prior, the New York Times reported that the exhaust emitted from his Benz smelled like peanuts because of his interest in biofuel.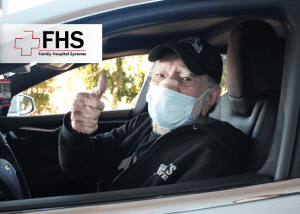 Tesla's line of vehicles is electric, which is a perfect fit for the singer-songwriter. Nelson has stuck to his commitment to clean driving. But he's not the only country star to own a Tesla. Kane Brown previously called his Tesla his "dad car" in an interview with Taste of Country.
Willie Nelson go the COVID-19 shot
The country music star first made headlines for being one of the first Texans to receive a COVID-19 shot. The singer took to Facebook to share a photo of him receiving the vaccination. In the post, Nelson also shared an important message with his followers.
"Get your shot! Take care of yourself and others. #slowthespreadofcovid19," he wrote.
Family Hospital Systems also thanked Nelson for helping slow the spread of coronavirus. Nelson and his wife, Annie D'Angelo, have been staying safe during the pandemic. In an interview with Rolling Stone, Annie said they've been quarantining at home. But they still have found creative ways to stay healthy and active.
Nelson has also been working on new music. His new Frank Sinatra tribute album will drop on February 26, 2021.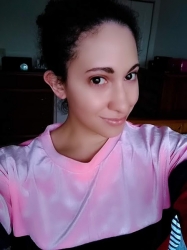 Latest posts by Chanel Adams
(see all)