Miranda Lambert released her chart-topping hit "Bluebird" on her latest album, Wildcard. She co-wrote the track alongside Natalie Hemby and Luke Dick. They are also the minds behind her latest single "Settling Down." Find out how "Bluebird" happened.
Natalie Hemby revealed how "Bluebird" came to be
In an interview with Apple Music Country's Country Faith Radio with Chrissy Metz, Natalie Hemby explained the origins of the hit song.
"Luke Dick wrote a poem and it was just talking about how you keep the bluebird in your heart, and he actually came up with that chorus, with most of it," Hemby told Metz. "He was like, 'I don't know if you guys like something like this.' And then of course Miranda and I were like, 'Um, yes, and thank you, and please.' And you know what? Whenever I get around them, those two are from the Oklahoma-Texas area, and they have the same quick wit about them."
Hemby explained while the "lyrics are very colorful," like hers tend to be, she feels that "theirs are on a whole other level." She gave Lambert major credit during the interview. She called the country superstar a "great songwriter" who "knows how to take a song and make it about a personal thing." Lambert has been praised for her unique storytelling.
The song made Lambert proud
As for Hemby, she claims to be "more of a melody person." She was the one who came up with the "oh oh oh" that's heard at the beginning of the song. Hemby has co-written songs for many other popular singers such as Lady Gaga. She also wrote co-wrote Gaga's "I'll Never Love Again," which appeared on the soundtrack for A Star Is Born.
Previously, Lambert shared that she's proud of "Bluebird" and its success. It's unlike her other songs.
"I love 'Bluebird.' It's a song like I've never written before and I'm so proud to be a part of it," the singer shared in a press release about the song. "Since I wrote it, I've been seeing bluebirds everywhere. The bluebirds had always been there – I love on a farm – but I never saw them like I see them now."
Check out the popular track below.
Remember when Miranda Lambert dropped "Over You"?
Earlier this month was the ninth anniversary when Miranda Lambert released "Over You." It's one of her most heart-wrenching songs ever. Lambert co-wrote the song alongside her ex-husband, Blake Shelton. The couple found inspiration through Shelton's brother, Richie, who lost his life in a car accident in 1990. Lambert and Shelton came up with the song during an emotional conversation.
Lambert ended up recording the song because Shelton wasn't sure how he could handle singing the emotional song on stage. "Over You" was the fourth song on Lambert's fourth studio record, Four the Record. Lambert used to be known for her angsty and relatable tracks like "Gunpowder & Lead," "Kerosene," and "White Liar." But she has since become a well-rounded singer and writer with these two songs.
Check back with Country Music Alley for more news on Miranda Lambert.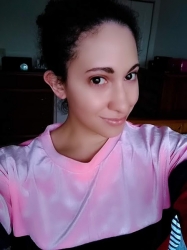 Latest posts by Chanel Adams
(see all)